For professional consulting enquiries contact
anna@theurbanworm.co.uk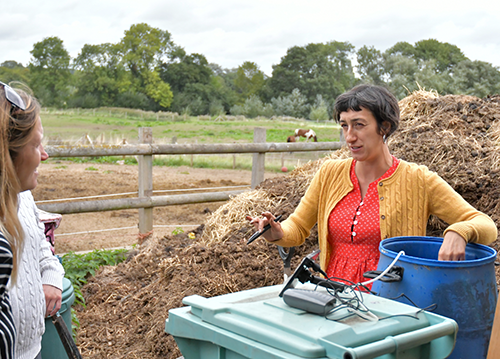 For businesses and institutions looking to improve their environmental footprint, we can support and guide you to manage your organic waste onsite, tailoring to your budget and requirements.
If you are looking to establish a worm farming enterprise or integrate worm farming into your agricultural practice we offer expert knowledge and advice. The market for worm farming is expanding and offers extensive opportunities for diversification of livestock holders, replacing the use of synthetic fertilisers with worm manure, supporting a necessary shift towards regenerative agricultural practice.
Hall Farm Eastcroft - Lincolnshire
Worm Soil - Shropshire
Dollar Academy -Clackmannanshire
Wagamamas - McArthur Glen Outlet
Urban Planters - Birmingham
Urban Catch - Glasgow
Black Dog Vineyard - Sussex
The Rette Farm Project - East Sussex
BPD Architects - London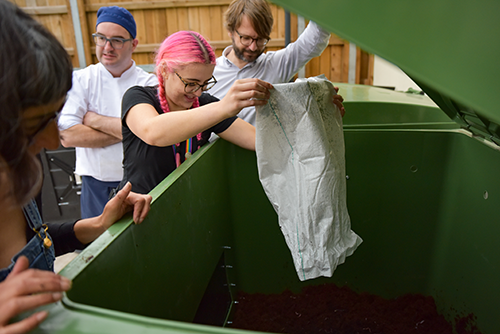 Anna from the Urban Worm was a main collaborator with Urban Catch on a DEFRA-funded trial testing sustainable nutrient solutions in an urban growing setting. She came all the way up from Nottingham to install two vermicomposters and run an intro workshop. Her enthusiasm is simply infectious, and everyone walked away from the workshop full of love for worms! Her knowledge and experience is clear, but she also presents the information in a way that's very approachable and digestible for all involved.

Anna has also been very kind to help with any follow-up troubleshooting and questions. She's an expert in her field but knows how to make what she's doing interesting and fun for different audiences.
Anna is wonderfully enthusiastic and extremely knowledgeable about the world of worms, and gave  first rate instruction and help to staff and pupils to allow us to establish up our own wormery in the kitchens at Dollar Academy.  With her continuing help we hope to be able to expand this initiative into the wider community.  She is able to supply everything needed to get started and is unstinting in her advice and support.  She also taught us how to run bokashi bins – a process we are investigating further, now that our worms are well established. 

It's been a great experience and those involved in the projects remain positive and enthusiastic because of Anna's capacity to interest and enthuse.
For professional consulting enquiries contact
anna@theurbanworm.co.uk
info@theurbanworm.co.uk
telephone:  07902 460848
The Urban Worm CIC
FarmEco
Lodge Lane
Screveton
NG13 8JL