The Urban Worm CIC is a social enterprise committed to raising the profile of worm farming as the ecological and economical solution for organic waste management and organic agriculture. We support schools, communities, businesses, farmers and families harnessing the power of the humble earthworm to build the foundations for food production to flourish, and for societies to thrive in the face of adversity.
Worms are more powerful than the African elephant and more important to the economy than the cow.
The Urban Worm Monthly Newsletter
Receive news, workshop updates, tips & tricks for worm farmers plus exclusive discount codes for The Urban Worm shop. We will only send you one email per month and you can unsubscribe at any time.
Not sure where to start? Already started and got stuck? The Urban Worm's FAQ, based on discussions we have had with aspiring and new worm farmers around the world, available here at the click of a button.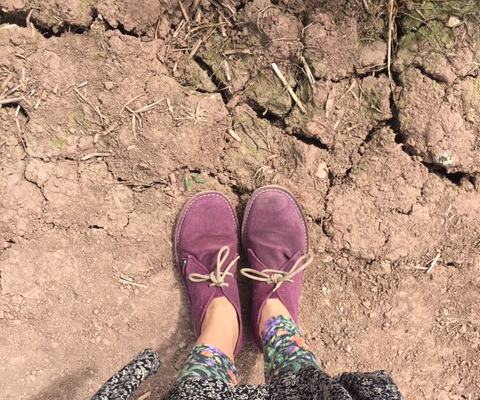 The reality of climate change, natural resource depletion and mass urbanization present unprecedented threats to global food security and the survival of humanity. Worm farming provides solutions to help us meet and address these challenges, as individuals, communities, institutions and businesses.  The process particularly lends itself to the urban environment with small scale indoor, low tech and low cost systems. With 83 % of the UK living in cities an urban worm farming movement is essential for future food security and provides easy solutions for our kitchen waste.
For the organic gardening enthusiast or anyone wanting to live more sustainably we deliver practical workshop sessions for community groups, housing cooperatives and associations. Workshops can be hosted at the Urban Worm farm workshop or we can come to you.
How to build a DIY worm farm

How to care for your worms

How to harvest worms & worm manure

Using worms in organic gardening

Managing organic waste with worms

Including animal waste!
We believe engaging children in the importance of earthworms and soil health builds the foundations for a healthy society, igniting a sense of stewardship and care for the earth. We offer informative and fun workshops to compliment the National Curriculum, particularly suitable for science & geography at Key Stage 2 & 3.
---
The role of worms in agriculture

Worms, soil and micro-organisms

Reducing organic waste with worms

Anatomy & identifying species

Lifecycle of an earthworm

Building a DIY worm farm
The Urban Worm Illustrated Guides
There is no god dare wrong a worm.
Follow The Urban Worm on Instagram
Something is wrong.

Instagram token error.
info@theurbanworm.co.uk
telephone:  07902 460848
instagram:  @the_urban_worm
facebook: @theurbanwormUK
The Urban Worm CIC
FarmEco
Lodge Lane
Screveton
NG13 8JL