💗 Valentine's edition 2023
Dear Friends

Welcome to the LOVE edition of New Worm Order News, thank you as ever for staying with us as we look forward to Spring

The Most Wormiful Start



We did it (fist pump)! We could not have asked for a better start to the year - all The Urban Worm has ever wished for was to make worm farming inclusive and accessible for everyone, and our '1000 Worm Farmers' project has helped this to happen, with thanks to The National Lottery's Reaching Communities Fund. The world is a better place with worms and worm farmers (and worm poo) in it. From our crew of 1000 we have 110 schools involved, 82 community groups & voluntary organisations and hundreds of households - and then we have Farmer Potamus. Worms are for everyone, including teddy bears. Although we no longer participate in social media we love this account and it is too good not to share. What we are most proud of is that 72 % of our signups have never worm farmed, we have introduced a whole new world of joy to people. If you are one of our Thousand keep an eye out for our feedback survey, we want to know how much worm poo you have!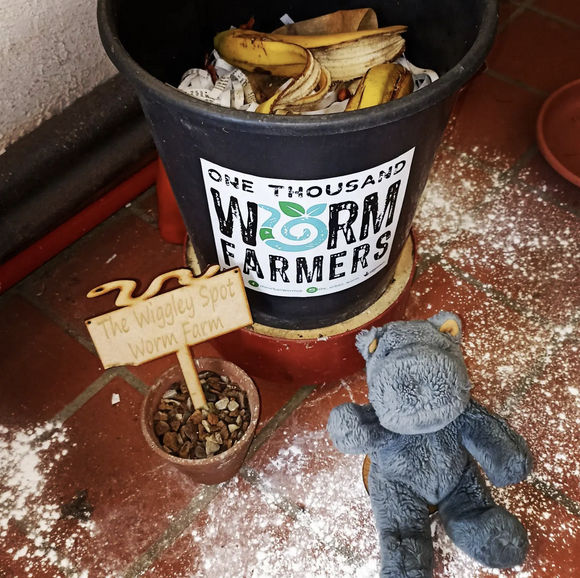 New worm farmer Potamus from Instagram
Check out our Atlas to see how the community is growing, and if you haven't already, get yourself on the map!
New Arrival



Another very special start to the year was the arrival of a new baby. On a very cold (and windy) day whilst delivering training at Newark and Sherwood Library our hearts were warmed to witness the birth of a baby worm hatched from its cocoon. In the history of The Urban Worm (10 years) this is only something we have only witnessed twice before, so very special indeed and super symbolic for our time. We were happy to have Newark and Sherwood's worm ambassador Helen Ellison aka 'Worm Lady' be present to witness the magical moment as she is our hero championing worm farming for the district. And how cool is it that the library's got worms? The district has strong worm game. If worms had ears they would be burning!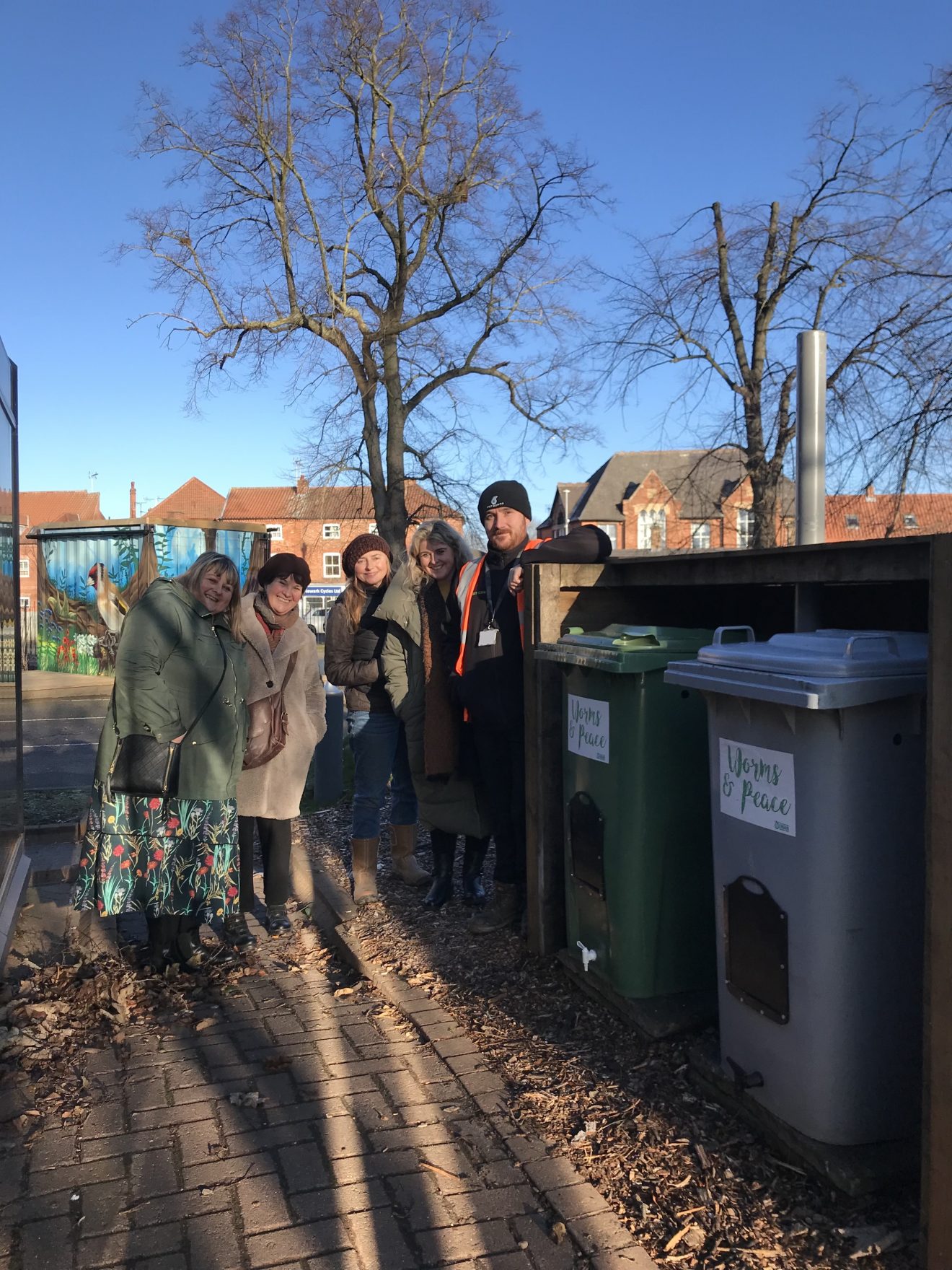 Helen & The Library Worm Team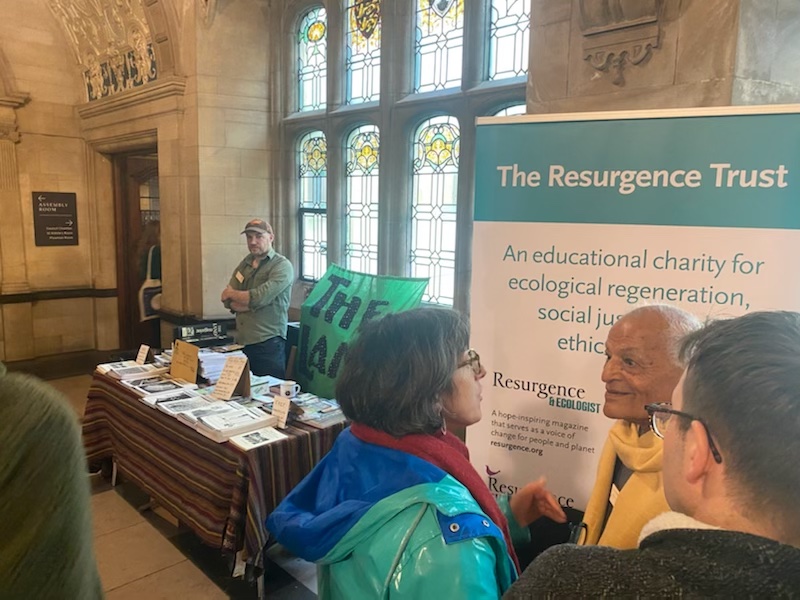 Satish meets Anna for the first time
Oxford Real Farming

The Oxford Real Farming Conference was inspirational as ever, and it was great to connect with some faces old and new. Although there were many, the total highlight of the conference was meeting Satish Kumar… well we say meet, it was more of an accost, a very loving accost which went along the lines "Satish you are wonderful, thank you for your wisdom and inspiration. Now, do you have a worm farm?" Satish did not have a worm farm: he does now and those are some very blessed worms. We would have offered Vandana Shiva some worms too but she's not local, and worms don't travel well. Plus Vandana knows all about the worms…
Feel Good Got Worms



It is not often that we deliver 3 workshops at the same venue within in 2 months,
Feel Good Gardens CIC it is starting to feel like our second home, and it is certainly the community garden to be at during the winter months with its wonderful burner keeping us all comfortably warm. This place is an absolute gem with a wonderful team to match, thank you Clare and Sonya for all you do, and for giving the worms some love. See you in April!


Check out Feel Good Gardens here:
How Many Hearts?



Because we love you, and this is the month to show you, we have a 30% sale off wheelie bin worm farms just for you. Just enter the discount code 5hearts when checking out at The Urban Worm shop

Talking about love, if anyone has experienced the horror of finding their worms busy copulating they will understand that it gives the term tying the knot a whole new meaning. If you want to show your worms some love this Valentine's treat them to an oats-and-molasses dish. This is the equivalent to buying a luxury box of organic Belgian truffles for your worms, and is totally guaranteed to get them busy. Please do not send in your photos of copulating worms though, we've seen enough.


We love you! Happy Valentines to the worm farmers of the world - you are heroes.


Anna & The Urban Worm team