Dear Friends

Welcome to the first New Worm News of the year, and we hope you had the most wonderful Christmas.

New Worm Resolutions

It is that obligatory time of year for reflection, and looking back it has been a big one for The Urban Worm and for the health of our soils. Our '1000 Worm Farmers' project absolutely smashed it, with thousands of worms finding new homes throughout the country. We didn't reach 1000 farmers for Christmas, but you can't always get what you want - 971 is pretty good and we are still 6 months ahead of schedule, so it's all good. Knowing that our little tigers are working away building and replenishing the soil is the greatest gift on earth, thank you to all the worm farmers of the world, you are the heroes.


Check out our Atlas

to see how the community is growing, and if you haven't already, get yourself on the map!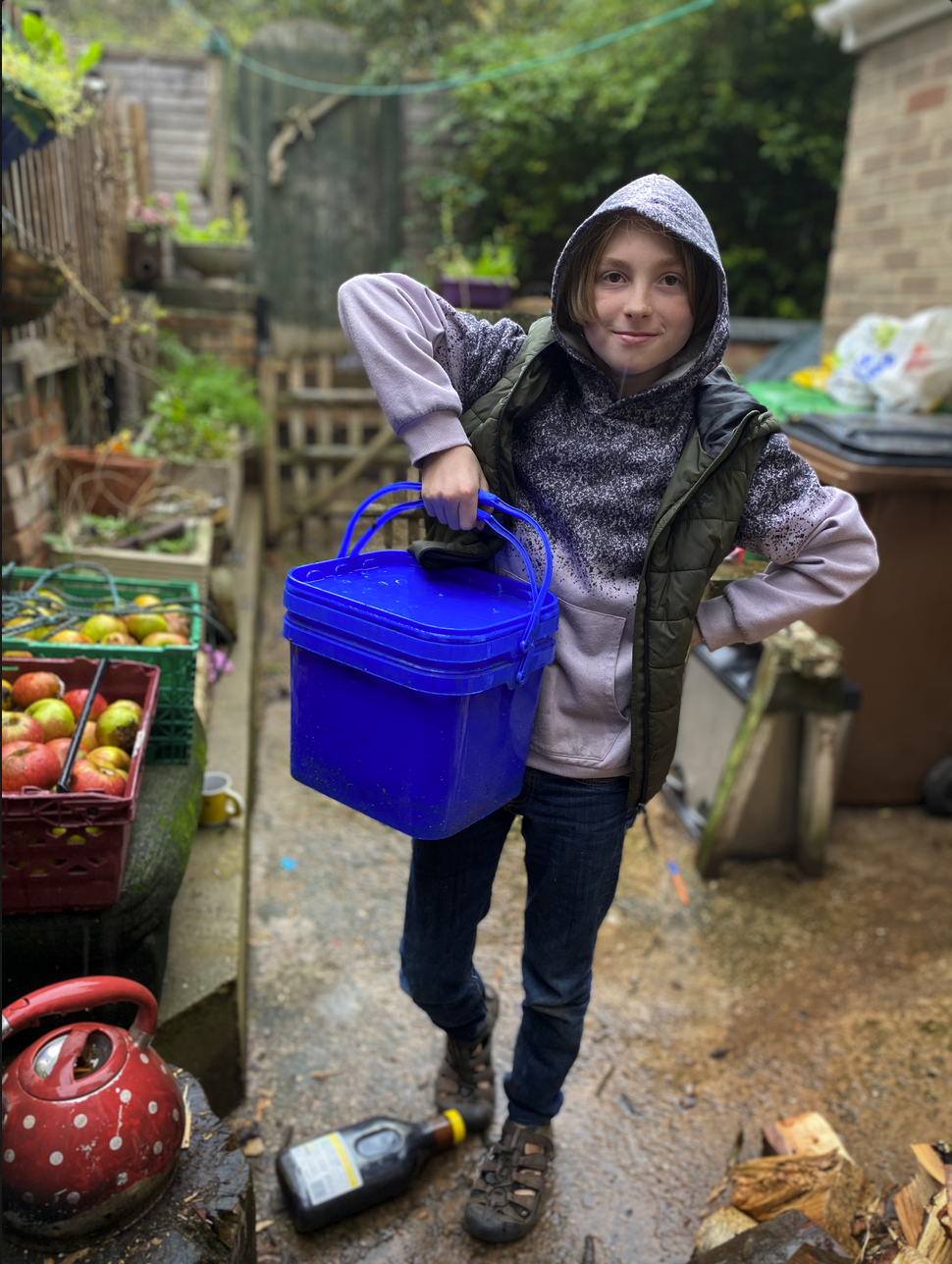 New worm farmer Indra from Nottingham
Survivors, Scrollers & Seaweed
Survival Squirms

The past year has been treacherous in more ways than one. We have been challenged and pushed to our limits, and the extreme weather has certainly reflected this, from 40ºC heat waves to arctic conditions, with temperatures reaching as low as -15ºC. Many worms didn't make it, but those that did illustrate the resilience of these precious little creatures. When you were checking on your worms in the freeze you may have found them all squirmed together in a ball. This is how they survive, by sticking together.

Whatever the year ahead brings us, let us support each other,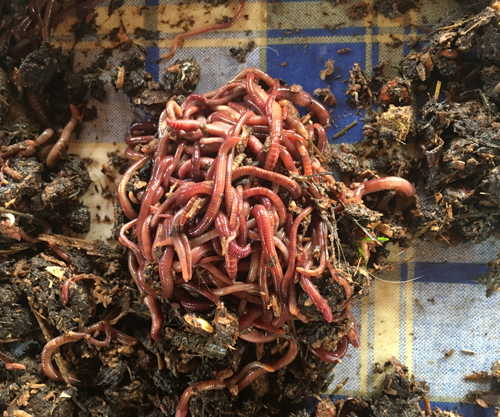 support small honest businesses,

speak and walk our truths, and put energy into building the world we want to see… like building a worm farm for example?!
Out of Office

From the 4th-7th January we will be otherwise engaged soaking up the inspiration at the Oxford Real Farming Conference. Top of the bill is the legendary Vandana Shiva: her commitment to justice and sovereignty are the foundations upon which The Urban Worm was founded. To have Vandana Shiva on British soil is beyond exciting and we will be waiting in line for front row seats! In-person tickets have sold out but you can still grab yourself an online ticket. Looking forward to connecting with some old faces for the biggest event in the calendar for the regenerative agriculture movement, we have new pen and note pad at the ready.
No More Time To Waste

Many of you may have noticed that we are no longer posting on social media platforms, and it has been a tough decision, but a thoroughly considered one. Whilst social media brings people together, and it has been an invaluable tool for The Urban Worm's development, over the years it has become increasingly evident these platforms are having a serious detrimental impact upon the health of society, building false realities and domains where advertising is deafening and acts of hate are ubiquitous. Creating free content for a 'metaverse' where big tech bosses profiteer out of all proportion to their social benefit is not in line with our philosophy. Keeping you scrolling is the antithesis of what we want, especially considering the average person spends 2.5 hrs a day on social media. It's time we stopped wasting your time, we say.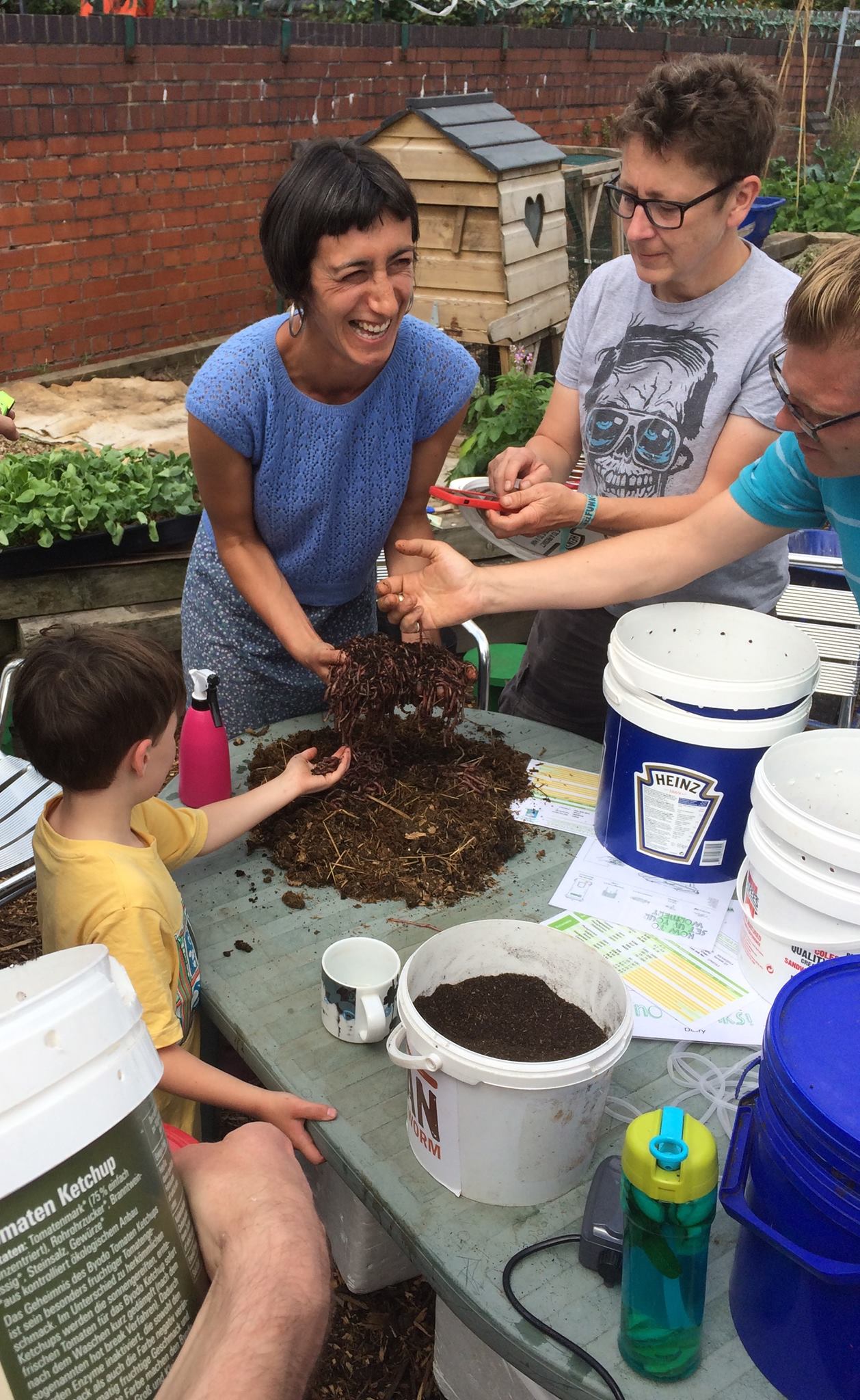 Ad-free and algorithm-free social connection
The Future Is Bright

We have had some pretty epic and totally inspirational visitors in the run up to Christmas. This year's winners of the Earthshot Prize, Notpla, came to see us for some consultancy which was a welcome reminder of the positive change happening in the world. NotPLA make packaging from seaweed that breaks down in 6 weeks; nature holds all the solutions.
Grace Cohen, Charlie Nunn, &
Kendra Quinn of Notpla at the workshop

We All Make Mistakes!

As a lesson that we should've taken some time off for rest & recuperation, we made one too many mistakes when working on our stock. Thanks to our foolishly relentless work ethic we now have a limited number of discounted seconds available from the website, slightly off-centred but fully functional worm farm kits… and the worms won't have a clue.
That's all for this edition - we wish you the most wormiful New Year
Anna & The Urban Worm team