Dear Friends

Welcome to The Urban Worm's third newsletter, and thank you so much for joining us, for believing in the humble but mighty worm!
The Worm Has Turned
Despite the chaos and seemingly hopeless strife in the world there is light, and lots of worms. Working with businesses who are walking the walk brings us enormous hope for the future. Over the past year we have been working closely with ESS Compass installing worm farms at three MOD sites where thousands of worms are working their way through tonnes of canteen waste transforming it into the stuff of life. We are so grateful to be a cog in this shift and witness the success of the project.
Within every organisation there is an individual who has the power to lead and make this positive change. From a mini office worm farm to a giant wheelie bin, every little new earth helps. Thank you to all the worm farmers out there, large and small, you are keeping the dream alive. No doubt we have a long way to go, but you can rest assured that whilst we are all feeding the worms we are feeding a fertile future.


Next year we have giant plans for giant worm farms everywhere, and if you want support to make this happen in your community do get in touch with us and you can be a giant with us.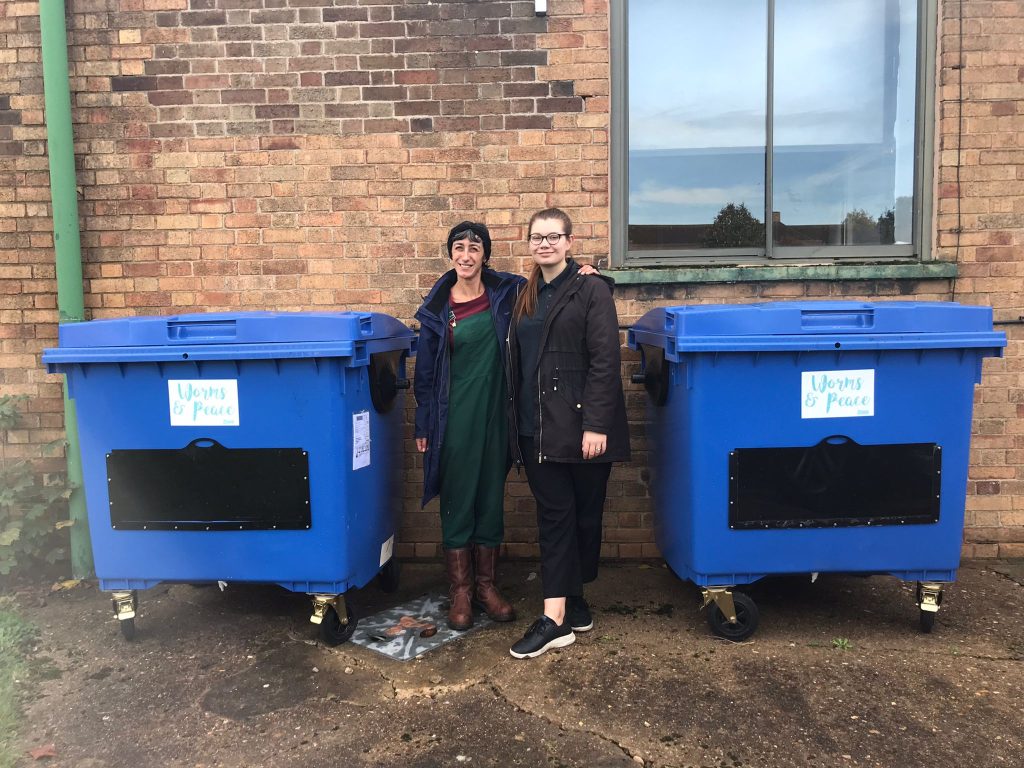 Beth Raven customer services assistant and worm custodian with Anna at RAF Waddington
A thank you to our subscribers
Get 15% off in our shop

As a thank you for signing up to our newsletter we are pleased to give you this voucher code to use in The Urban Worm Shop, a one-time 15% discount off all products when you shop online before 1 January 2023.
Wormiful Christmas

Money is power, we just need to give the power back into the little guys, and supporting local independents rather than the big boys is so important this Christmas, and everyday. Escape the chaos of the high street and find a craft fair near you. For those lucky enough to be in the Nottinghamshire area we will be showcasing our glorious worm wares at the Handmade With Love Christmas market at Southwell Methodist Church on the 5th November, and Iona Advent Fayre on the 26th November at Iona School in Sneinton.


If you are going for the handmade Christmas vibe this year - and the best gifts are always DIY - we still have a few vacancies for our One Thousand Worm Farmers project... 950 and counting. Who wouldn't want a DIY worm farm for Christmas?
Here at The Urban Worm, all we want for Christmas is One Thousand Worm Farmers. Next month we aim to make that wish come true!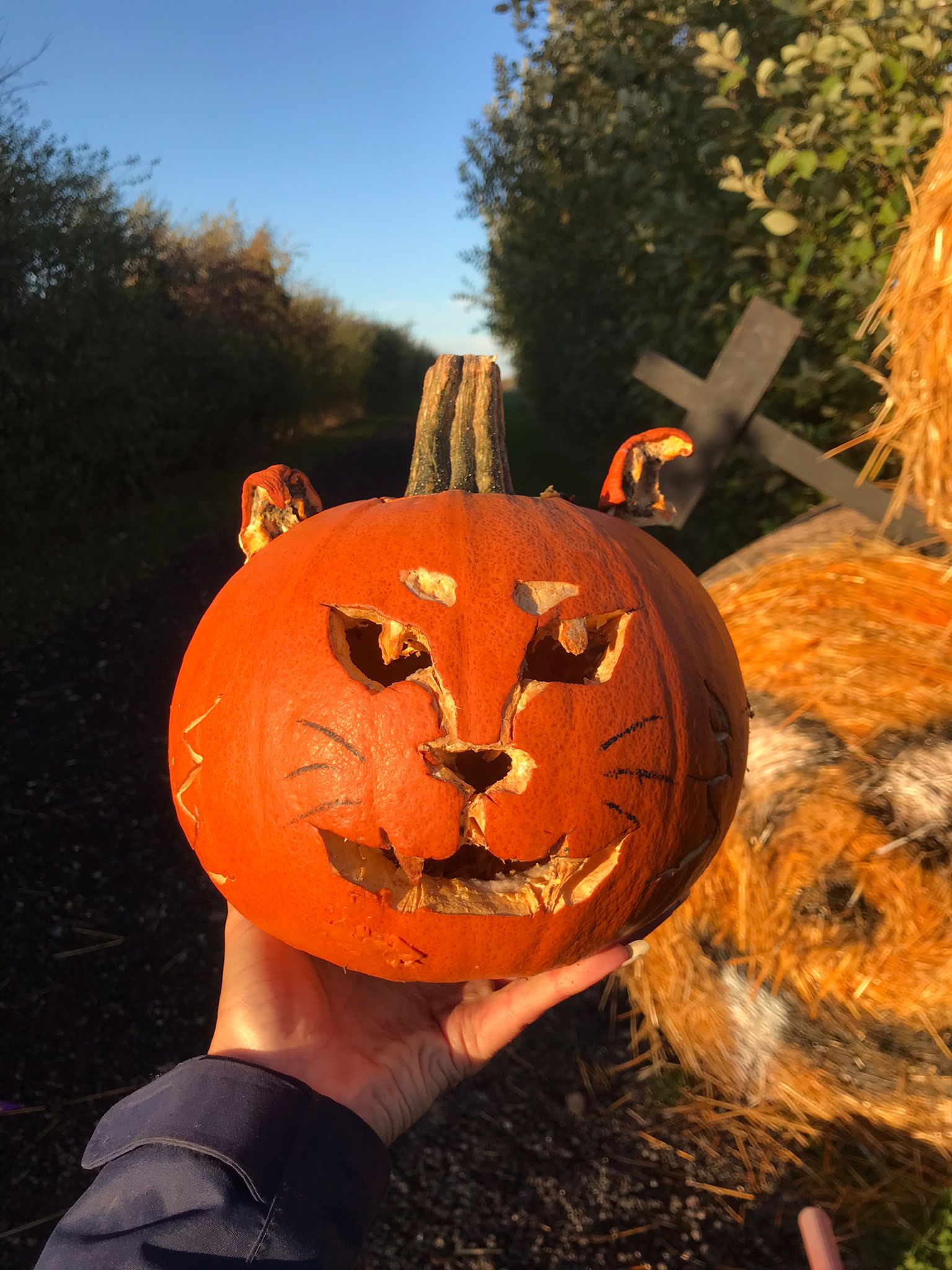 Samhain blessings to you all...
Oh & don't forget to chop up your pumpkin creations into tiny pieces so the worms can enjoy the festivities too. Remember, they only have very tiny mouths.


Workshops &
Worms On Tour

We like to travel, and one of the best things (there are a quite a few) about worms is that they get us out and about sharing the good worm word and connecting with wonderful new souls, and we are very excited to be heading to Oxfordshire next month to deliver a session for Farm-Ed as part of their Unearthing Earthworms event. A whole day of earthworms; dreamy.


And wait till you read what we have to share with you next month! The Urban Worm is going on a little research trip…


That's it from us, wormiful blessings to you all, until next month.
Anna & The Urban Worm team