Dear Friends

Welcome to The Urban Worm's second newsletter, and thank you so much for joining us, for believing in the humble but mighty worm!
Warm Up!

Well the summer is sadly officially over, and what a summer we have had, although it certainly came with its challenges and keeping the worms cool (and ourselves) in the extreme heat was a biggy. However it is now time to think ahead, and although we all slow down in the winter, including the worms, we can put some measures in place to keep them safe, happy and making babies.
1. Bring indoors. Not everyone is comfortable with the squirm being in the house but if you have a polytunnel, greenhouse or shed this will do nicely. To go the extra mile you can generate a little extra heat by using terracotta pots and tea lights, a cheap method of taking some of the chill off.
2. Cuddle intermittently, or simply raise your worm farm above the ground.
3. Reduce cold air flow in the worm farm by adding dry shredded paper on top of the bedding.
4. Wrap up your worm farm in a little blanket/ insulated bubble wrap but make sure not to cover ventilation holes.
5. Place a hot water bottle on top of bedding. Admittedly this a costly activity, and simply not an option for the majority as we are all feeling the financial pinch with criminal energy prices.

A thank you to our subscribers
Get 15% off in our shop

As a thank you for signing up to our newsletter we are pleased to give you this voucher code to use in The Urban Worm Shop, a one-time 15% discount off all products when you shop online before 1 January 2023.
Worms For Schools

It is happening! We are delighted to share that we are now working with Newark & Sherwood council to install Wheelie Bin Worm Farms in over 40 schools over the coming few months. The council are a leading the way, and we can only hope that others will follow suit. By inspiring and educating our children we are setting the foundations for a generation to honor and respect nature, developing a culture of utmost care. Thank you Newark & Sherwood.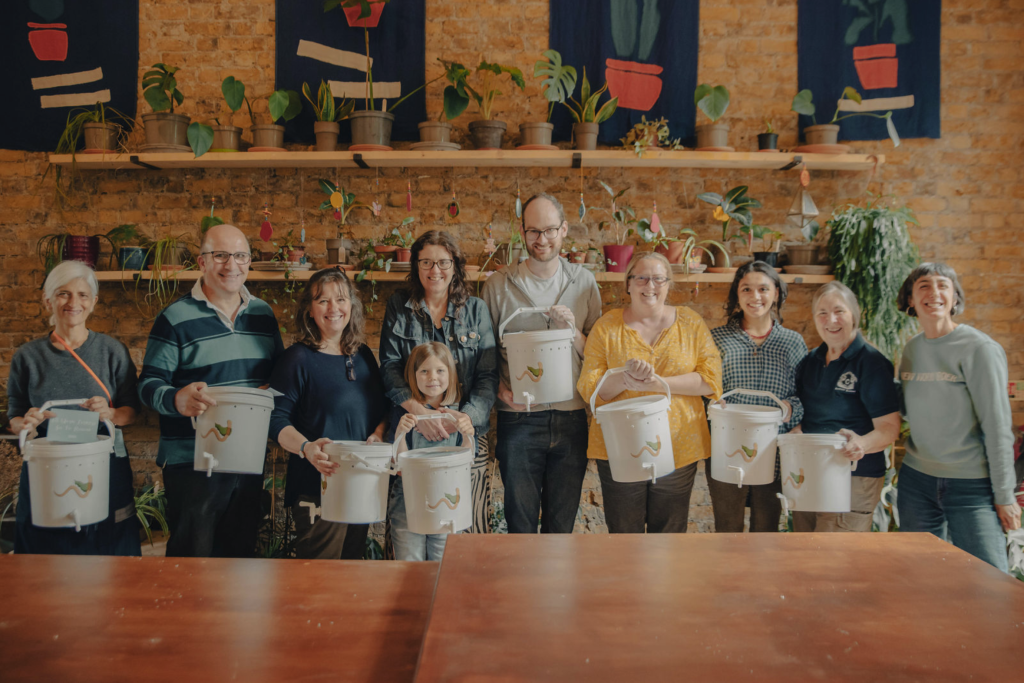 Some new worm farming friends with Anna at the Exchange for the Erith Made Festival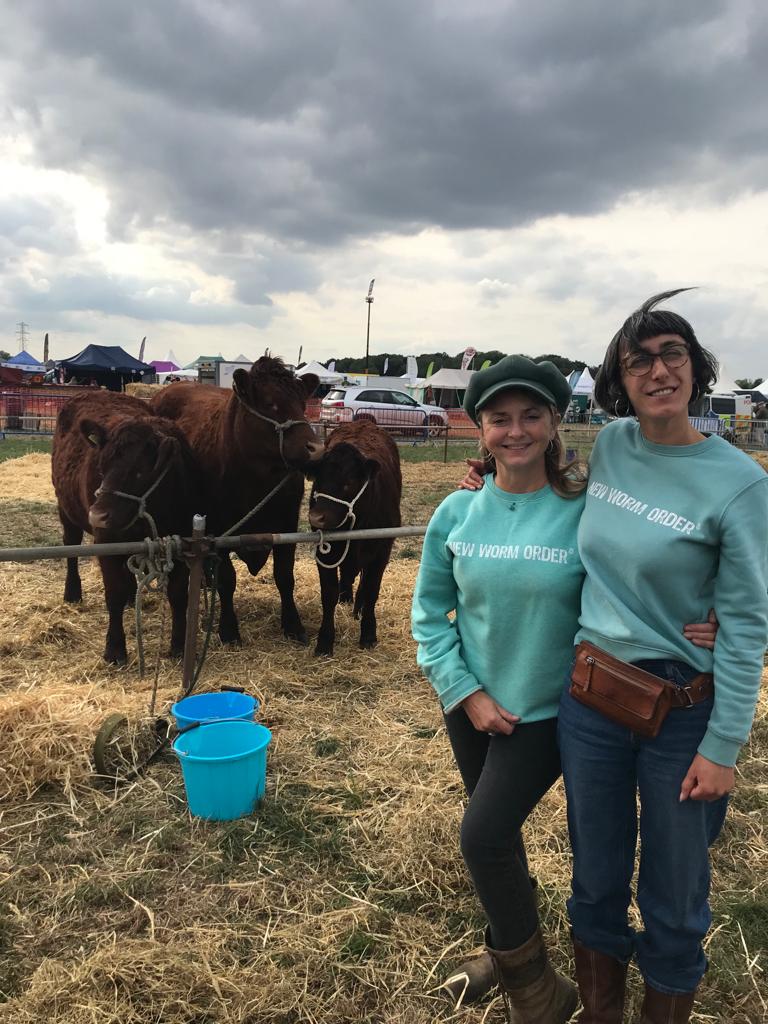 Flintham Agricultural Show with FarmEco
The team from Gaian Earth join us at The Urban Worm workshop
Workshops &
Worms On Tour

The worms have been on the road again this month, and as part of The Exchanges Erith Made Festival we made some new worm farmers, and what was a pleasure, beautiful venue with a great team, highly recommend a visit if you are in the area. A bit closer to home we were spreading the word at Flintham Agricultural Show with the Farm Eco team for its 100th anniversary, and with over 500 children visiting the show who all wanted to see the worms you can imagine it was quite an exhausting day, but we they loved it! We also made some great farming connections too… the sore feet and throat were well worth it.
Our final public workshop of the season was perfect, the team from Gaian Earth joined us and it could not have been a better session to end on. They are doing inspiring work and it was a privilege to share the worm power and connect with others working towards healing the land. Worms bring people together.
Listen Up!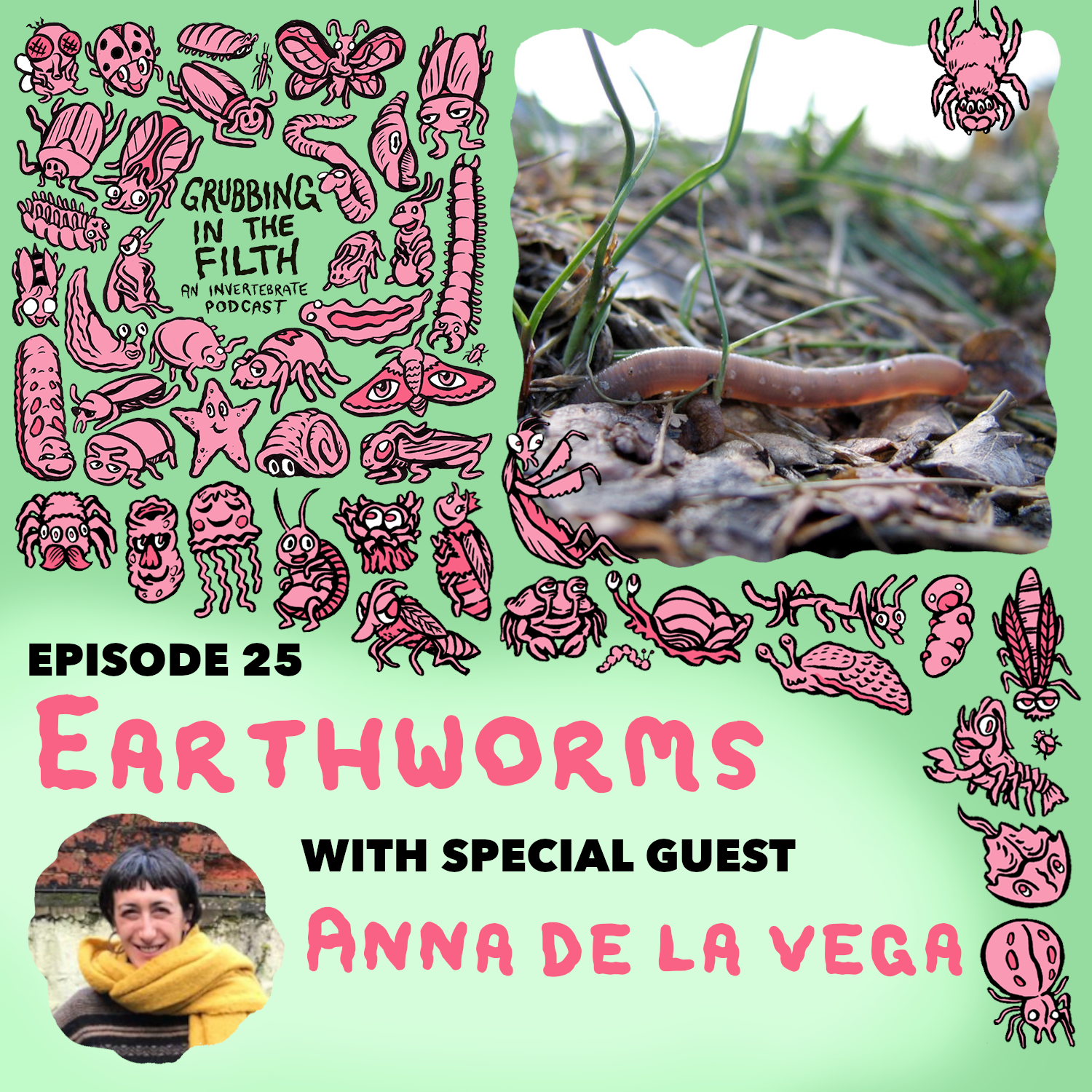 Last month we did a little podcast with Tom from Grubbing in the Filth, thank you Tom!
That's it from us, wormiful blessings to you all, until next month.
Anna & The Urban Worm team