Dear Friends

Welcome to The Urban Worm's very first newsletter, and thank you so much for joining us, and for believing in the humble but mighty worm!
1000 Worm Farmers

First things first, if you are yet to enter into the world of worm farming, and if you're into a bit of DIY we still have just under 100 packs of FREE worms to gift from our 1000 Worm Farmers project funded by the National Lottery Reaching Communities Fund. The project has been an unprecedented success and while we expected to take until summer 2023 to complete, we have already posted out 909 packs of worms to schools, community groups, businesses and households throughout the UK.
Check out our Atlas

to see how the community is growing, and most importantly get yourself on the map!
A thank you to our subscribers
Get 15% off in our shop

As a thank you for signing up to our newsletter we are pleased to give you this voucher code to use in The Urban Worm Shop, a one-time 15% discount off all products when you shop online before 1 January 2023.
New HQ

As many of you may know The Urban Worm is not so urban any more, although our principles and philosophy remain the same: worm farming is for everyone, no matter your budget, and even if you live in a 3rd floor flat you can still make the magic happen. We are now happily settled in our new home at FarmEco Community Care Farm in Screveton, Nottinghamshire, where, with the help from Men in Sheds we have created the workshop of our dreams. The universe really worked its magic as we were looking for a new space to expand the worm empire and farmer David Rose saw us on the local Beeb and got in touch! Thank you David, you have made our dreams come true.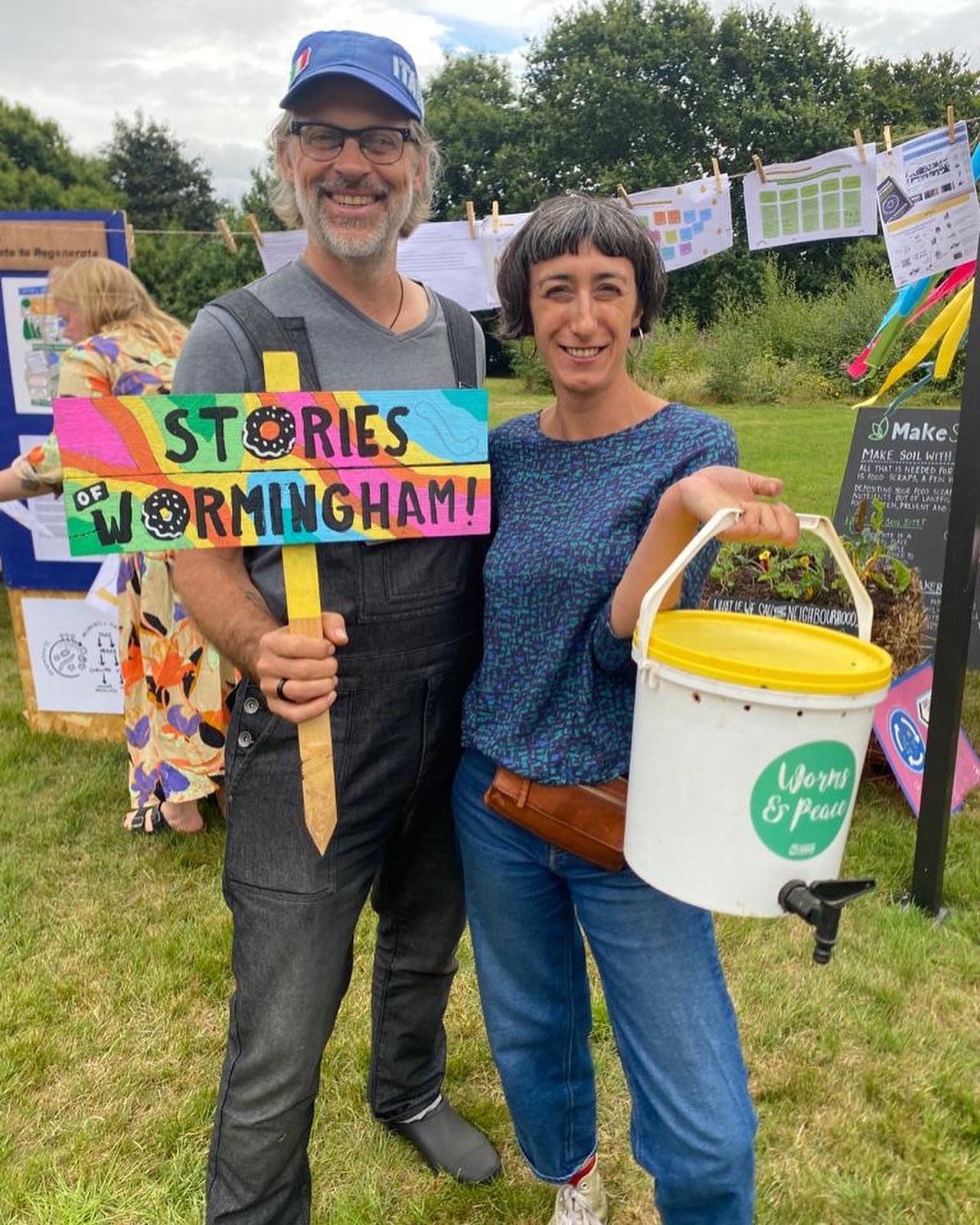 Sam Ewell with Anna at the Regenerative Neighbourhoods Festival, Birmingham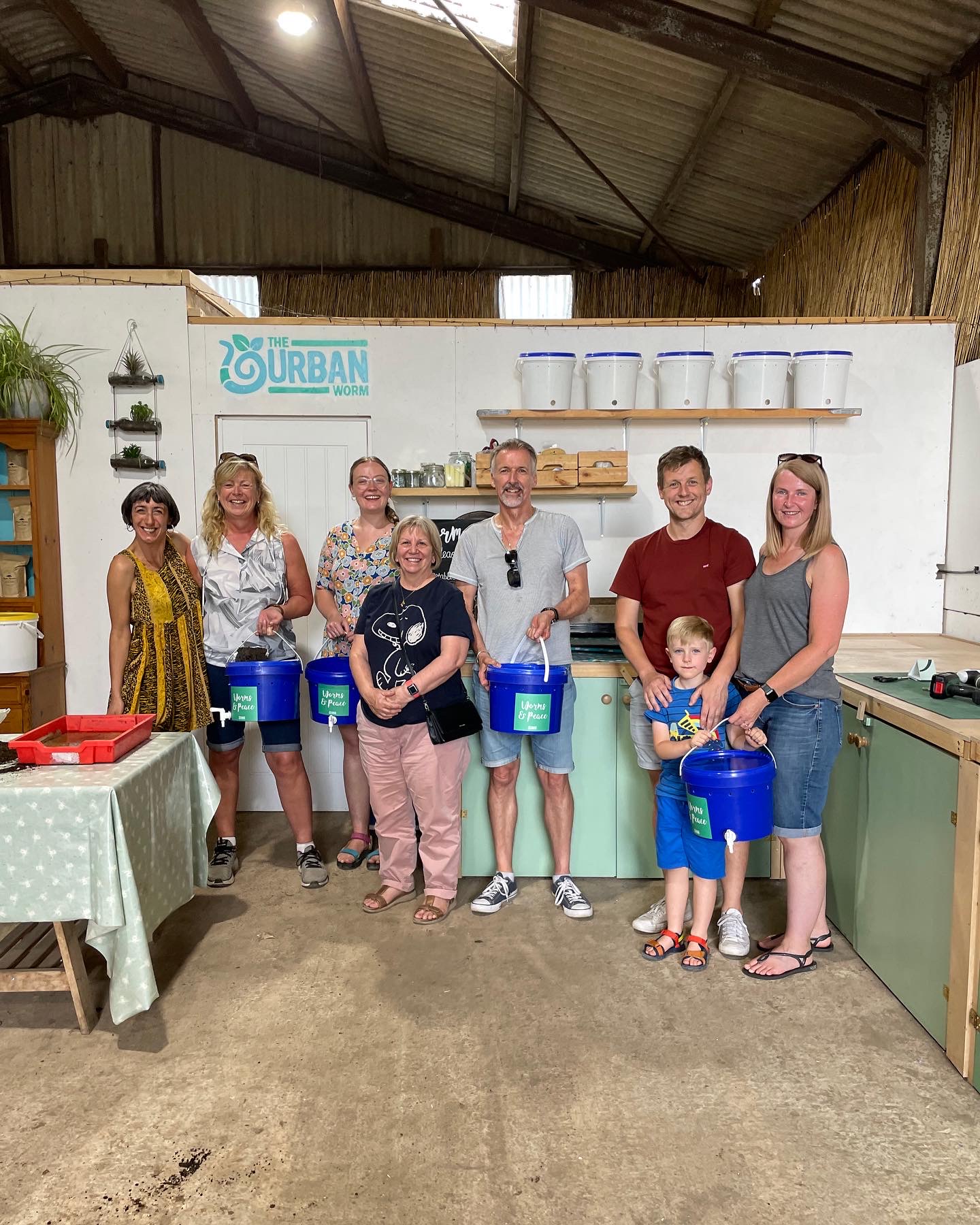 August's DIY Bucket Worm Farm Workshop at our FarmEco HQ
Workshops &
Worms On Tour

We love taking the worms on the road and last month we had the pleasure of delivering a workshop for the Regenerative Neighbourhood Festival in Birmingham, aka Wormingham, and this Friday we we headed to Home Farm Glamping in Heredforshire.
Next month we will be in Manchester for The Big Garden Party on the 10th September, and on the 11th we will be in Kent for the Erith Made Festival at the Exchange. Our final workshop of the season at the farm will be on the 18th September, just before it starts to get a bit chilly in the barn.
Booking Links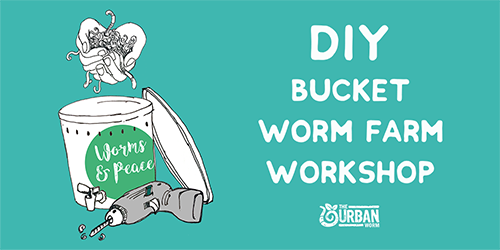 Awards

We have absolutely loved working with Men in Sheds, and we are also delighted to share that we have been awarded funding from Severn Trent Community Fund to work with the team again to build 10 integrated worm farm benches for Nottinghamshire schools. If you are connected to a school in Nottinghamshire and would like to be part of this project please do get in touch, we would love to hear from you.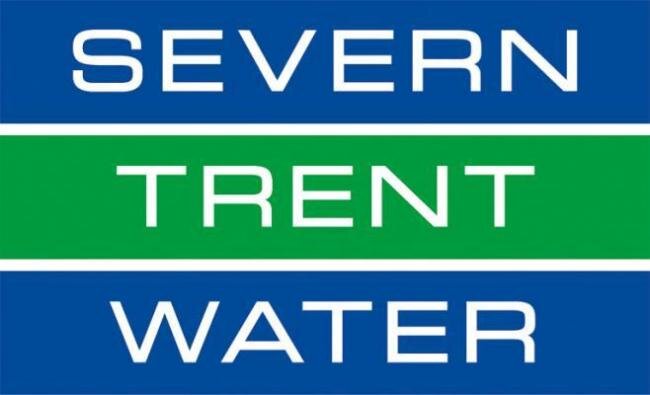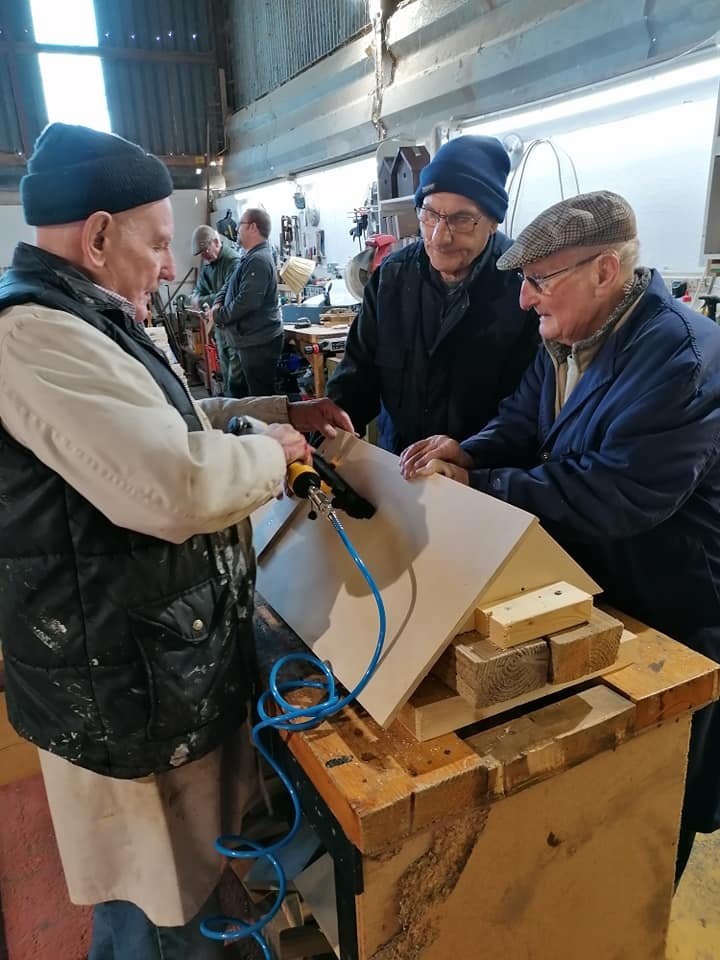 Our friends at the Men In Sheds project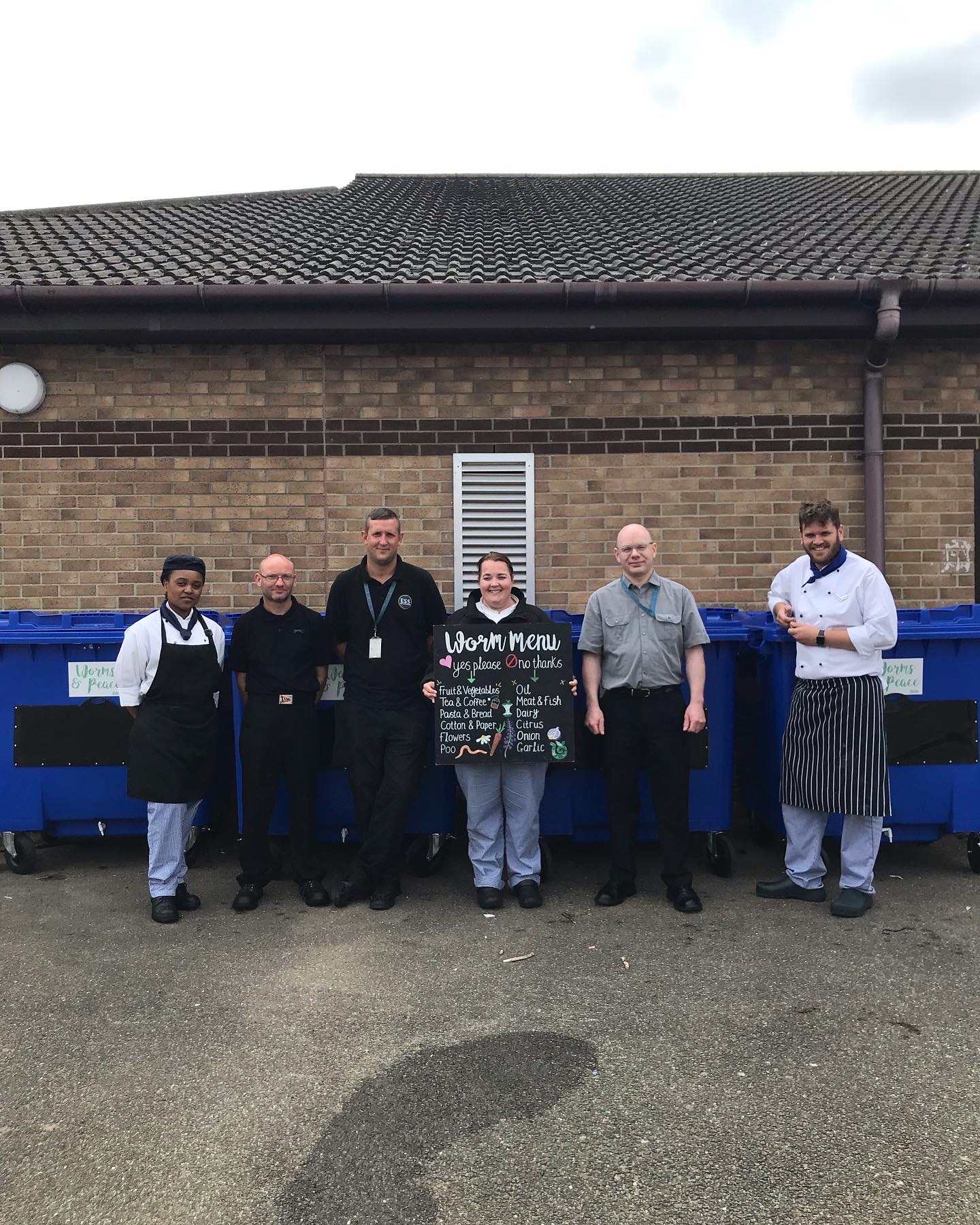 The team at ESS, RAF Coningsby
National Security
Whilst we know that worms are a matter of national security, about which we have been harping on about for the past 10 years, it is wonderful to share with you that we have installed worm farms at Stanford Hall Rehabilitation Centre and RAF Coningbsy. We are working with ESS who provide catering services onsite and the manure will be used within the grounds. No longer are the worms niche and novel, they are critical to repairing ecosystems and providing us with solutions to build resilient and thriving communities.
So that's enough New Worm Order news for this month, thank you for being with us!
Anna & The Urban Worm team