Dear Friends

Welcome to The Urban Worm newsletter, and thank you so much for joining us, for believing in the humble but mighty worm!
Let's say hello to August, and although the sun may have gone on temporary leave we will shine our light on you. The newsletter is One Year Old with this edition, thanks everyone for sticking around! The time has flown by, hasn't it?
Speed Dates With Worms
If you told us 10 years ago we would be eating lunch and sharing the power of worms with leaders of international organisations we would have no doubt told you to "shut the front door", but here we are. Anna at The Urban Worm along with five other totally inspiring leaders from change making organisations (60 Decibels, Umbrellium, Change Please , Phytology and Participatory City) were invited to a Conversation Carousel (intellectual speed dating) as part of Xynteo's Vanguard Exchange with leaders from ICRC, Shell, EDP Renewables and DB Schenker.


Thank you Xynteo for an amazing few days, and for the delicious lunch at Silo, the world's first zero waste restaurant.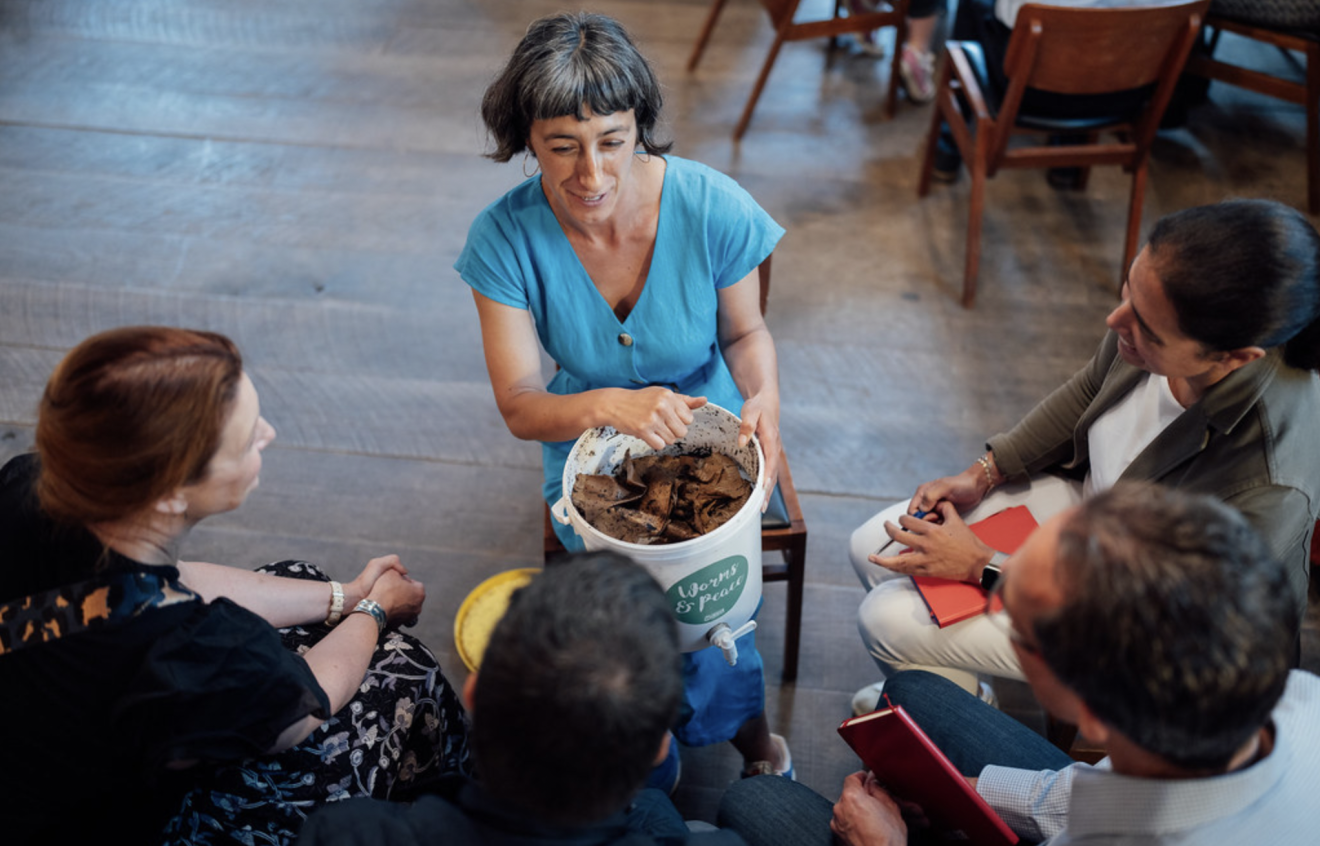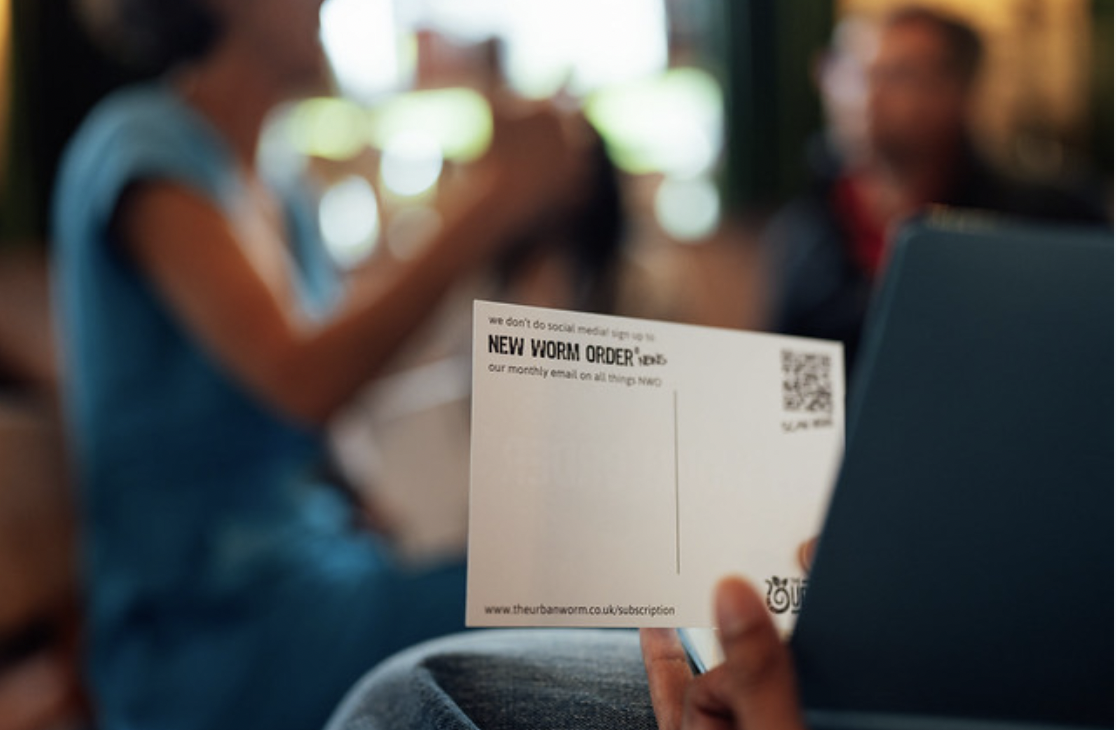 One of the notable highlights was connecting with Daze Aghaji, a resident artist with Phytology who happens to be a long time guardian of one of our Wheelie Bin Worm Farms, and her worms are thriving!


All Power To The Women
As a female-led business we understand the importance of empowering women and girls to recognise their power and self worth. The opportunity to share the magic of worms as part of Indigo Brave's SELF Camp, supporting 12 vulnerable teenage girls over a 3 day transformational journey was a gift. We are so proud of Joanna for delivering her first ever wormiful session full of passion and knowledge, she is a natural, and the girls loved the worms, of course - what's not to love?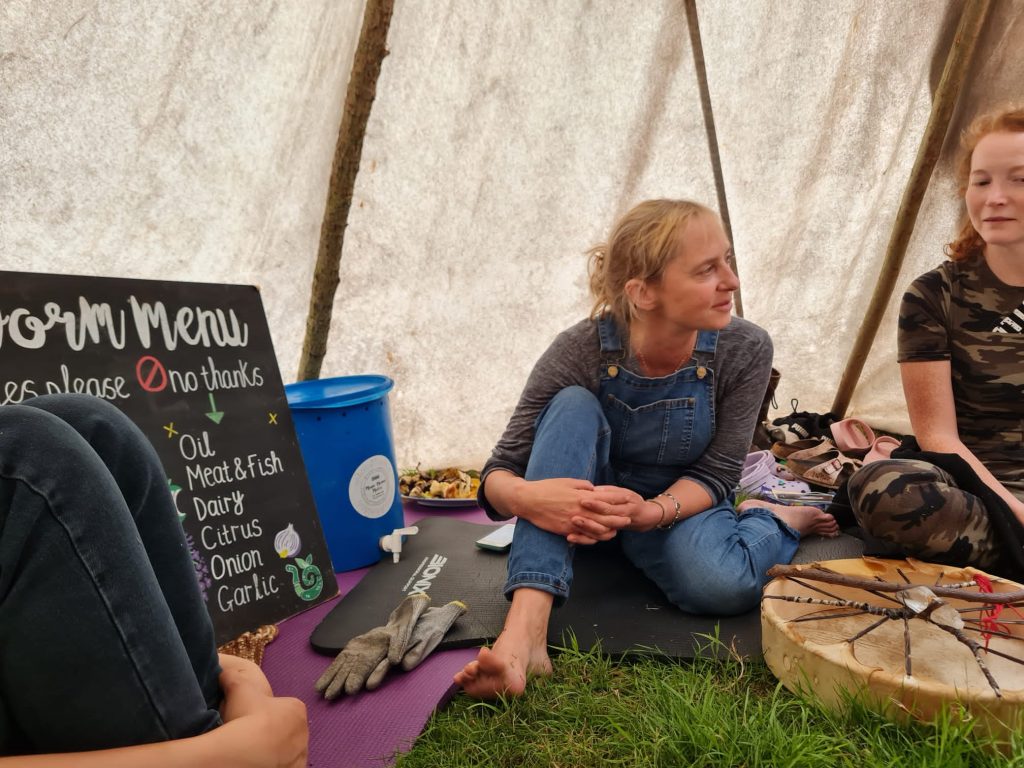 Joanna with the worms at SELF Camp
Buy A Better World

One of the most powerful things we can do for the health and prosperity of all living beings is to support honorable farmers who are practicing chemical free regenerative agriculture. Chemical inputs not only destroy the biology of the soil (and waterways), they are also destroying our own gut microbiome. We feel incredibly grateful to have Buttercross Boxes as our neighbours who keep us, and the worms (they get the spoils) nourished with exceptional quality chemical free produce. Janey the owner is rather lovely too, food shopping is always a delight! If you are in the Nottingham area please do support Janey to help support our farmers, and if you are a local producer looking for a route to market Janey wants to hear from you.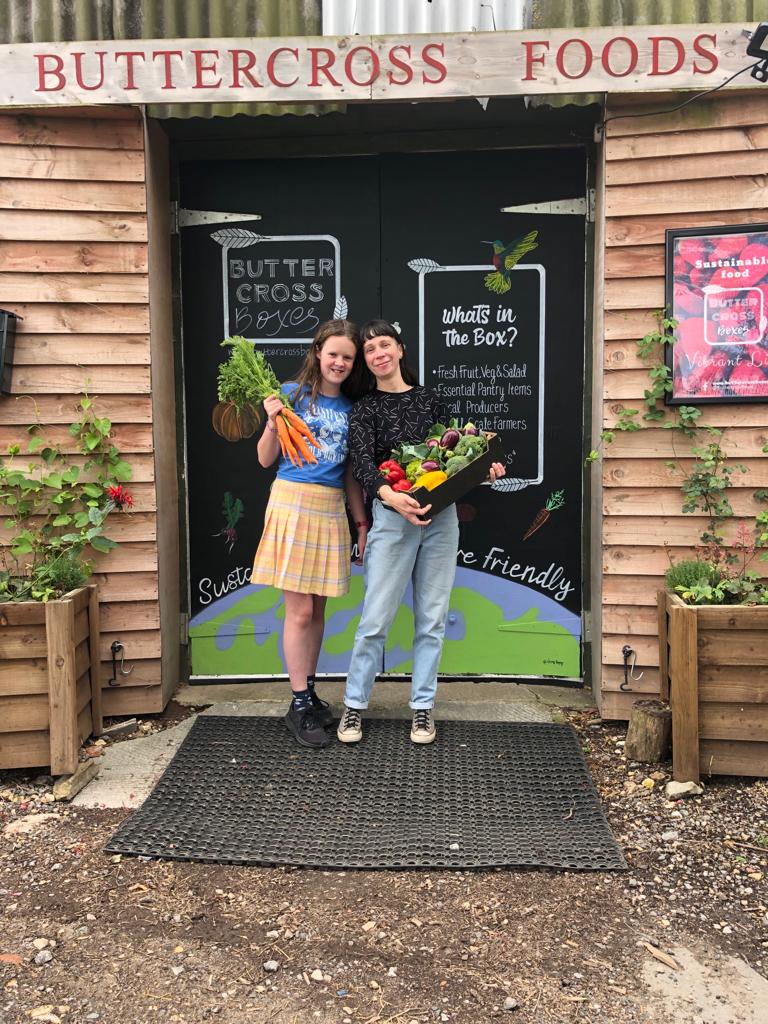 Wren & Janey at Buttercross Foods, Screveton

Soil Nurture

There is so much hope in the world, even if mainstream media fail to share these stories with us, but rest assured there is truly game changing activity happening. Our friends at Soil Nurture are healing the soil one acre at a time, well 350 acres in total directly and 8500 acres indirectly. Soil Nurture, based in Shropshire are producers of vermicast and worm tea for on-farm use, with some amazing results showing a 20 % increase in germination, elimination of damage from flea beetle and overall increasing farmer's profit.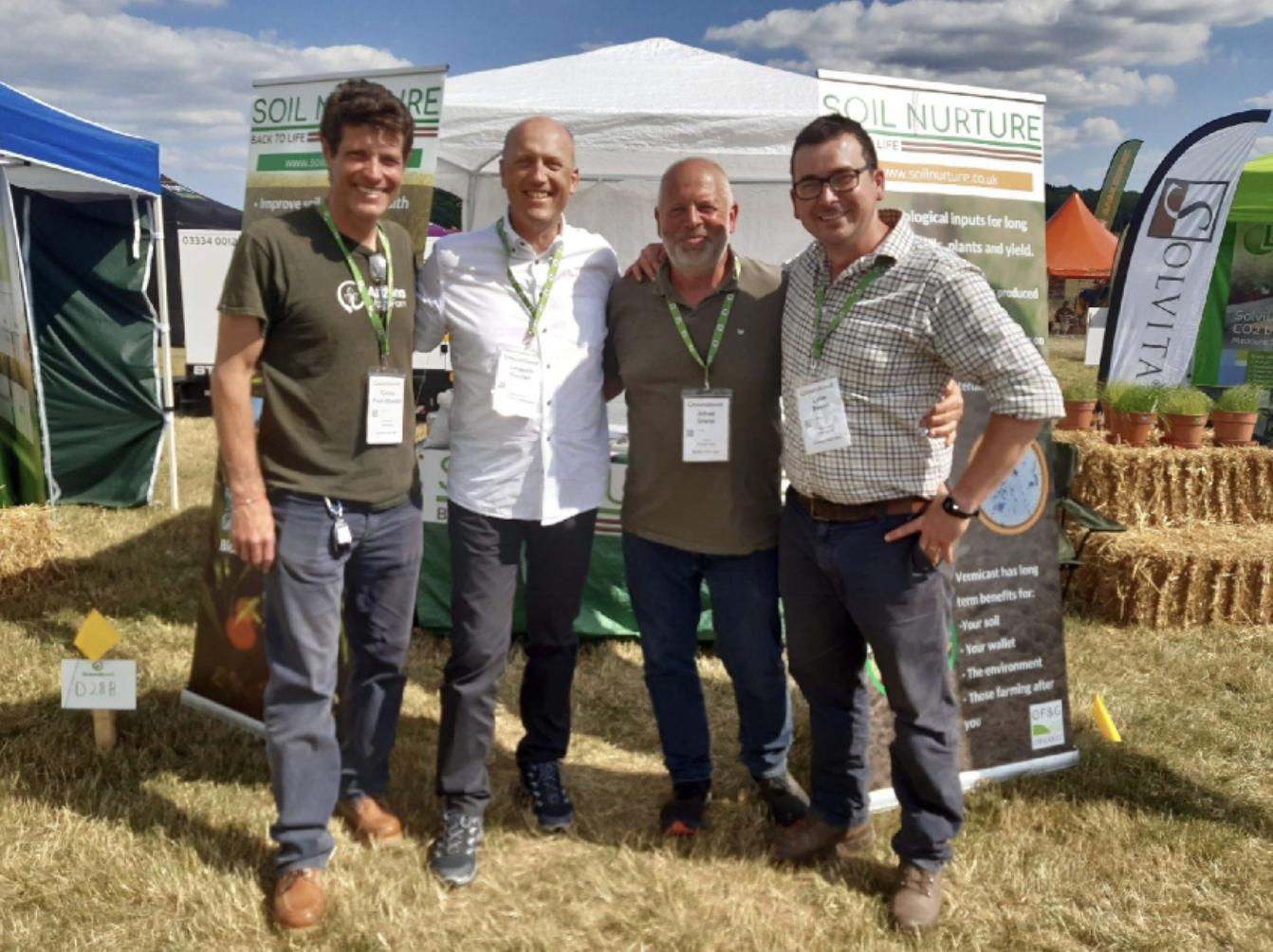 We first met co-founder Luke Boxhall after delivering consultation back in 2019 and we are so proud to see the business go from strength to strength. Since then Luke partnered with Carlos A. Postlethwaite, Alfred Grand and Leopold Fischer to found Soil Nurture and we wish them all the success. If you are looking for a bulk buy these are your guys.


One For The Photo Album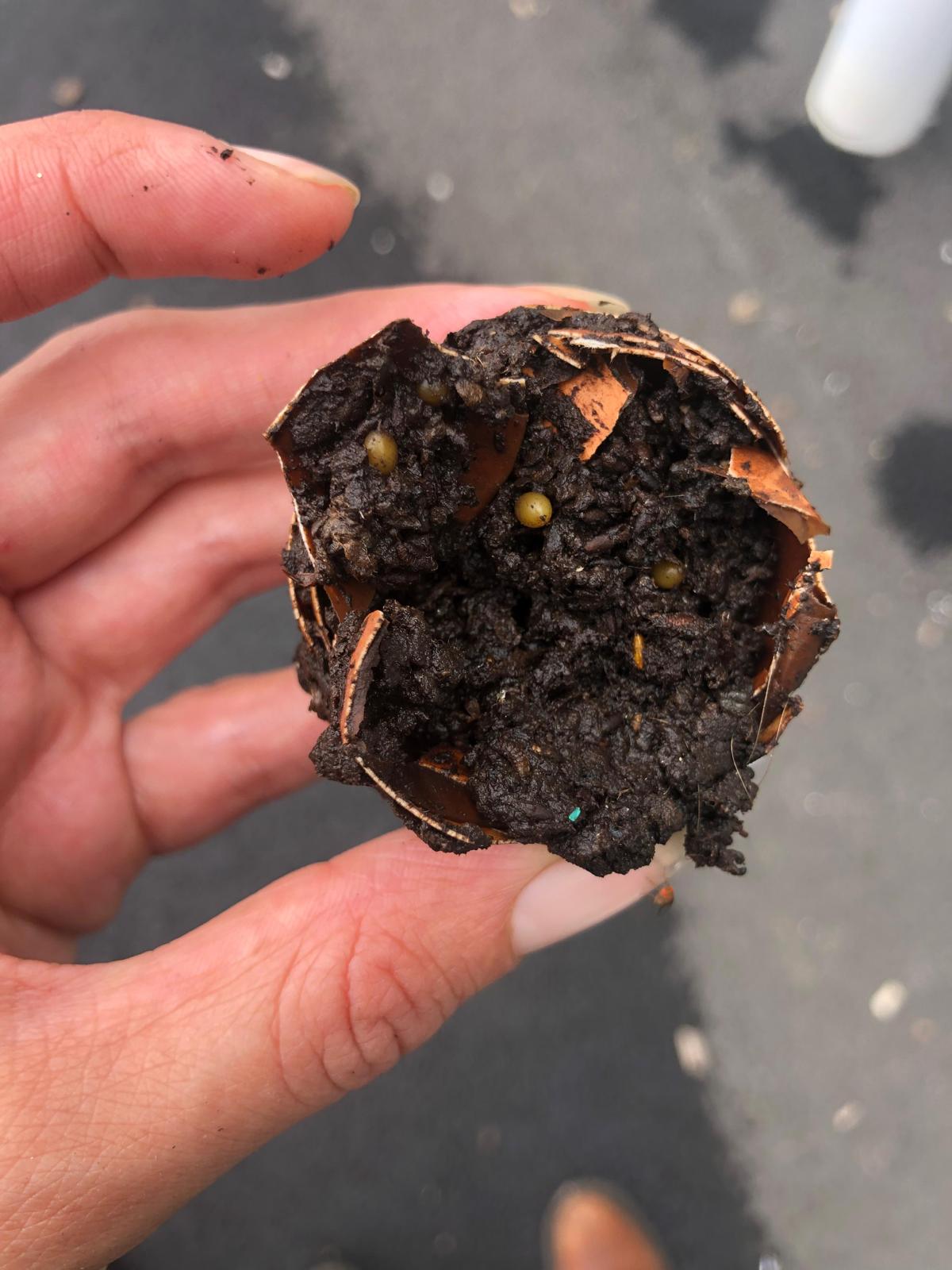 Eggs within eggs: worm cocoons nestled inside a chicken egg shell indicate that a worm farm is thriving - this one comes from Christ Church CofE Primary School in Newark, where class teacher Miss Peterkin has become school champion for the worms.
Or Maybe Two...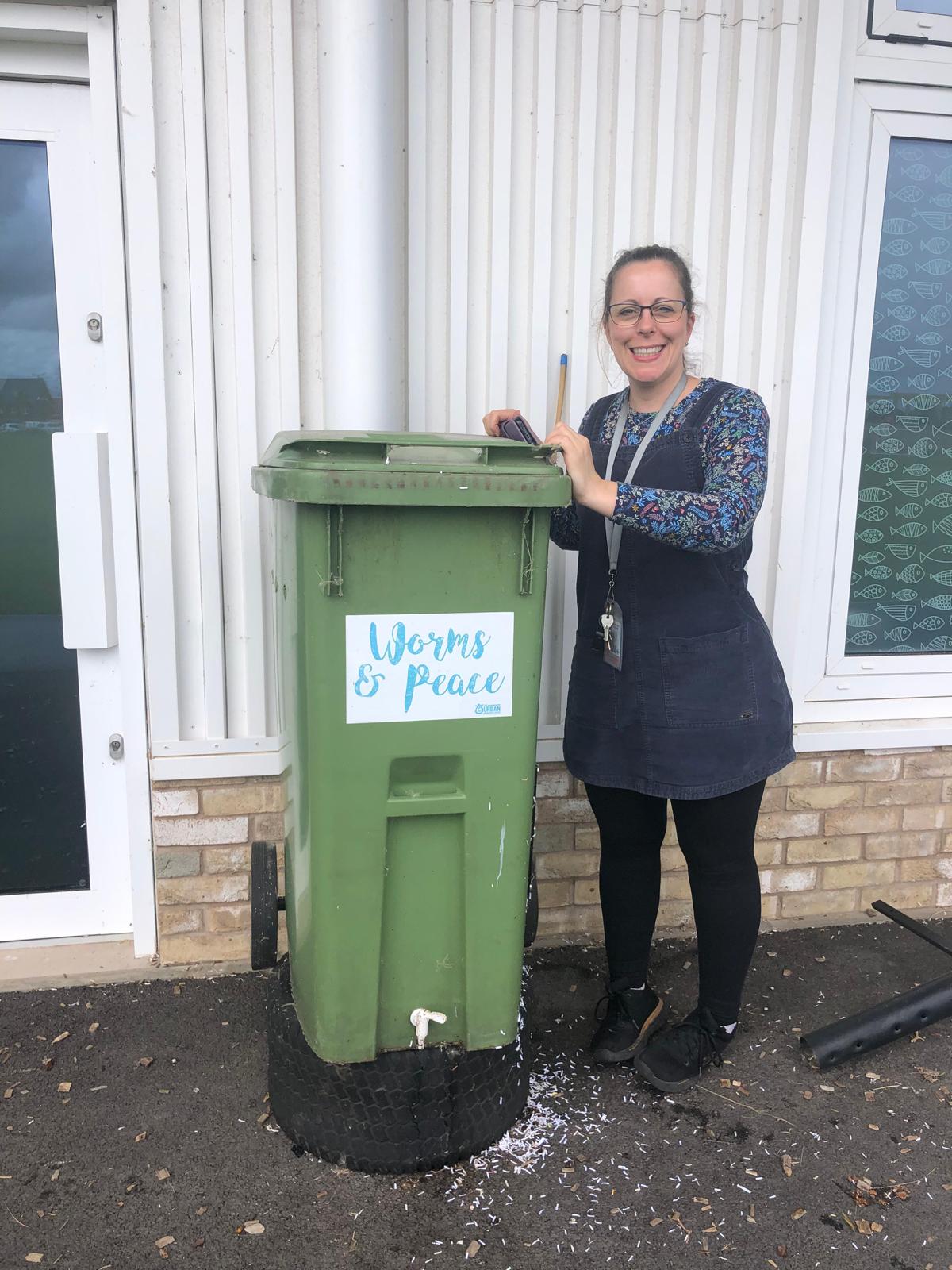 Mrs. Carrie-Anne Peterkin, worm champion!

The Urban Worm Needs You!
If you have ever been to a workshop, or purchased any of our worm wares, or support what we do we would really, really appreciate a review to give us a boost. As we are no longer using social media platforms we need to work on growing our presence elsewhere online and we are recruiting your assistance. Please help worm lovers!


Thank you for joining us, and we hope you are enjoying the fruits of your worms this growing season. Until next month!
Anna & The Urban Worm team