Dear Friends

Welcome to The Urban Worm newsletter, and thank you so much for joining us, for believing in the humble but mighty worm!
The temperatures have finally risen and the worms are totally loving it, we can't go a day without catching a worm in the act. All the love in the air this summer!
The Worm Bench

So, if you had worm farm envy last month over our show stopping barrel worm farm, you're going to be equally impressed with this one. Have you been looking for that dual-purpose worm farm your whole life? Well, we've made it happen, with some huge help from our friends at Men in Sheds and support from Severn Trent Community Fund. These very special worm benches have now been donated to 10 beneficiaries in the education, support services and voluntary sector who are supporting their communities to thrive. We've got one at Farm Eco too.


We are so grateful to have a team of skilled and experienced craftsman on our doorstep to make our worm farming dreams come true. A shout out to Women in Sheds who also helped build these beauties too, and a very special thank you to Graham and Chris.


If you would like to order a worm bench and help us support Men in Sheds just get in touch via email >>>
Bench designer-builder and Man In Shed, the wonderfully talented Graham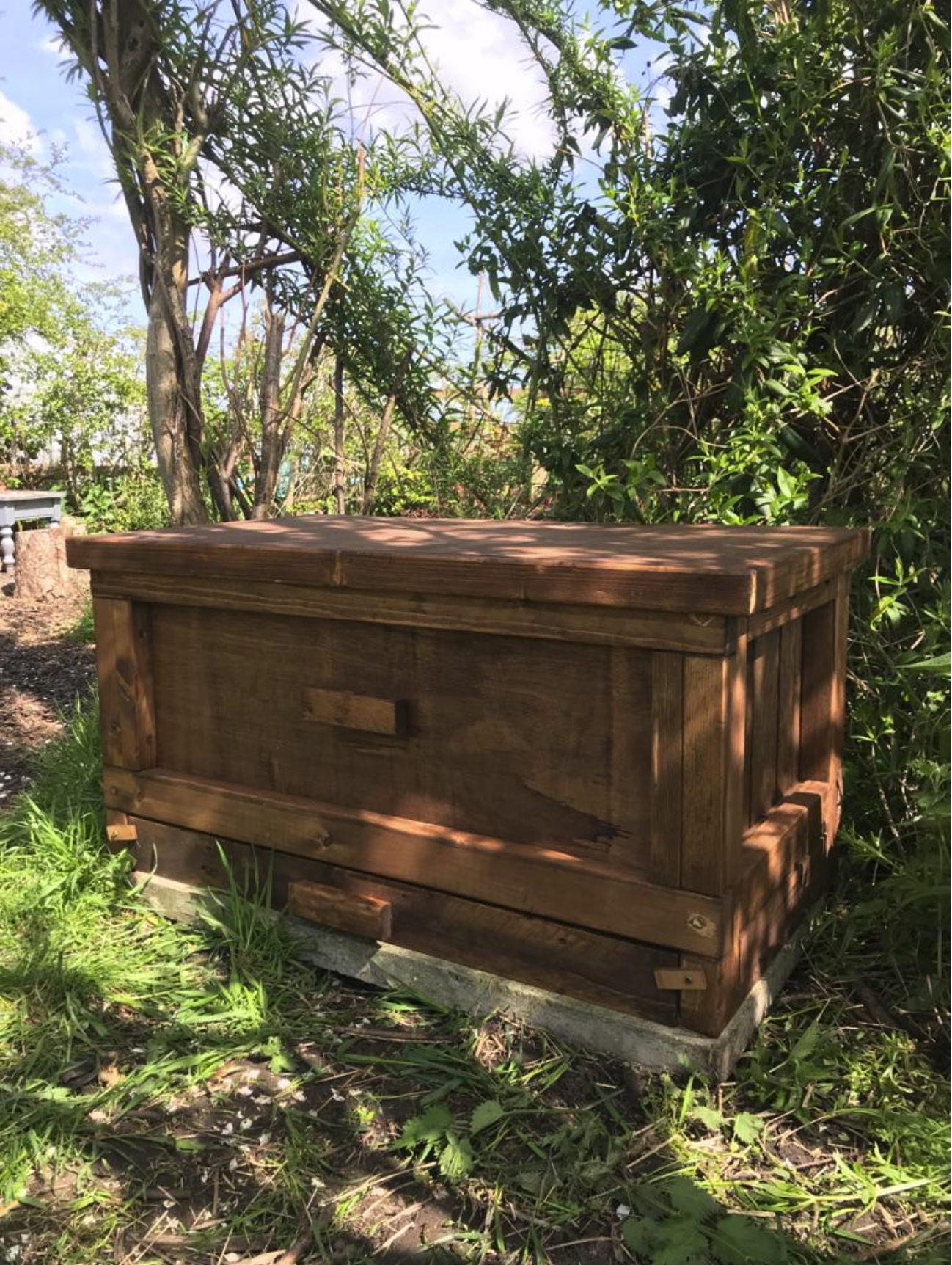 Wooden bench with worm farm inside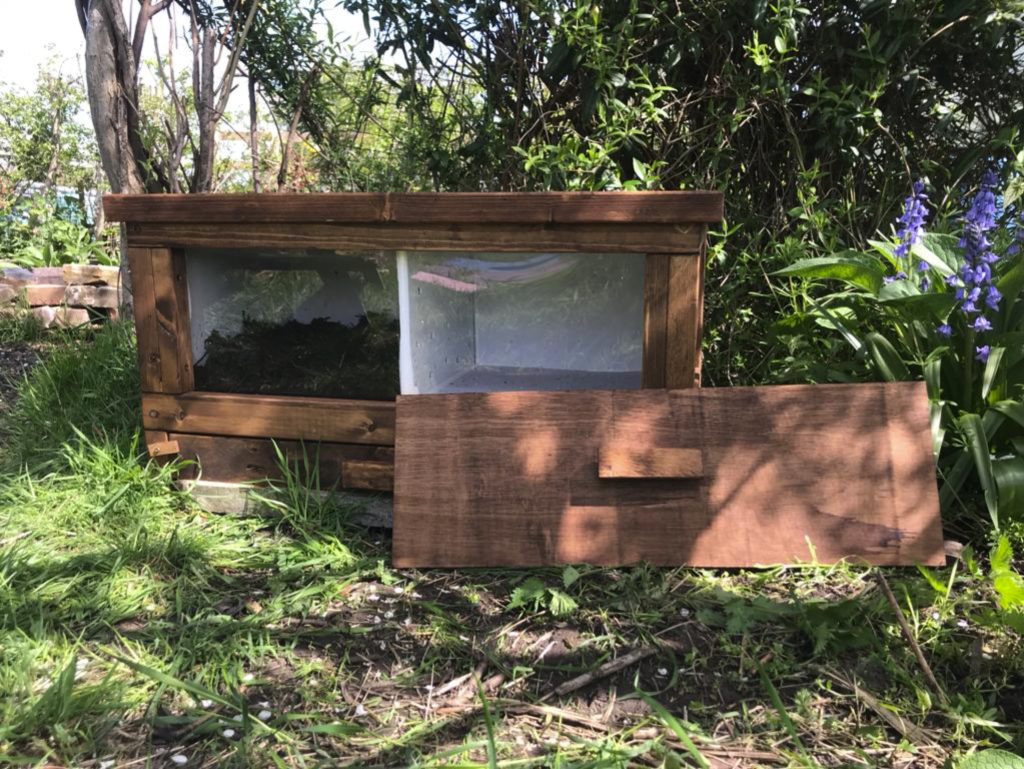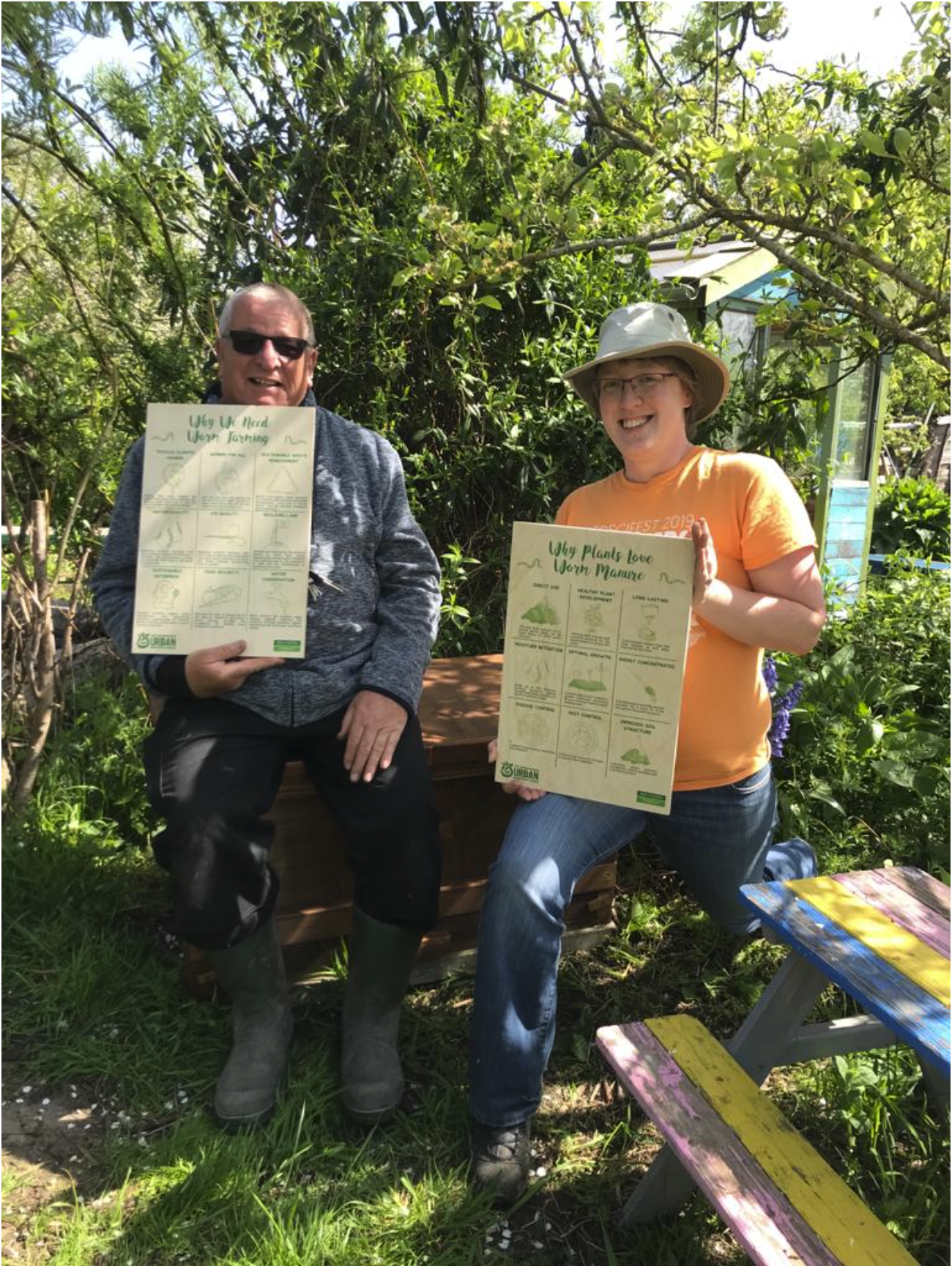 Mick and Linda, volunteers at Summerwood Community Garden, enjoying a sit down on the sturdy Worm Bench

🌻 SMART



Newark Gets Smart With Worms
Every local council needs a worm champion, and fortunately for us here in Newark we've got two! Helen Ellison, Senior Health Improvement Officer, and Jenny Palmer, Food Co-ordinator of Newark & Sherwood District Council are total superstars who love where they live, and they love the worms too. The district now has 40 schools and a library with worm farms. It was great to see our worm bins at Nottinghamshire County Show too, as a demo to showcase the work the district is doing - total eco trailblazers, thank you Ladies!
Whilst top-down 15-minute SMART Cities are being touted as the solution for addressing ecological issues, upon deeper investigation at the very core of it they are simply zoning surveillance and monitoring systems imposing control and debt upon communities already financially struggling with the unjust cost of living. We believe a true smart city has Soil, Microbes, Abundance, Regeneration and Trees as its foundation, serving the welfare of citizens and not big tech and global corporations.
Holding Ground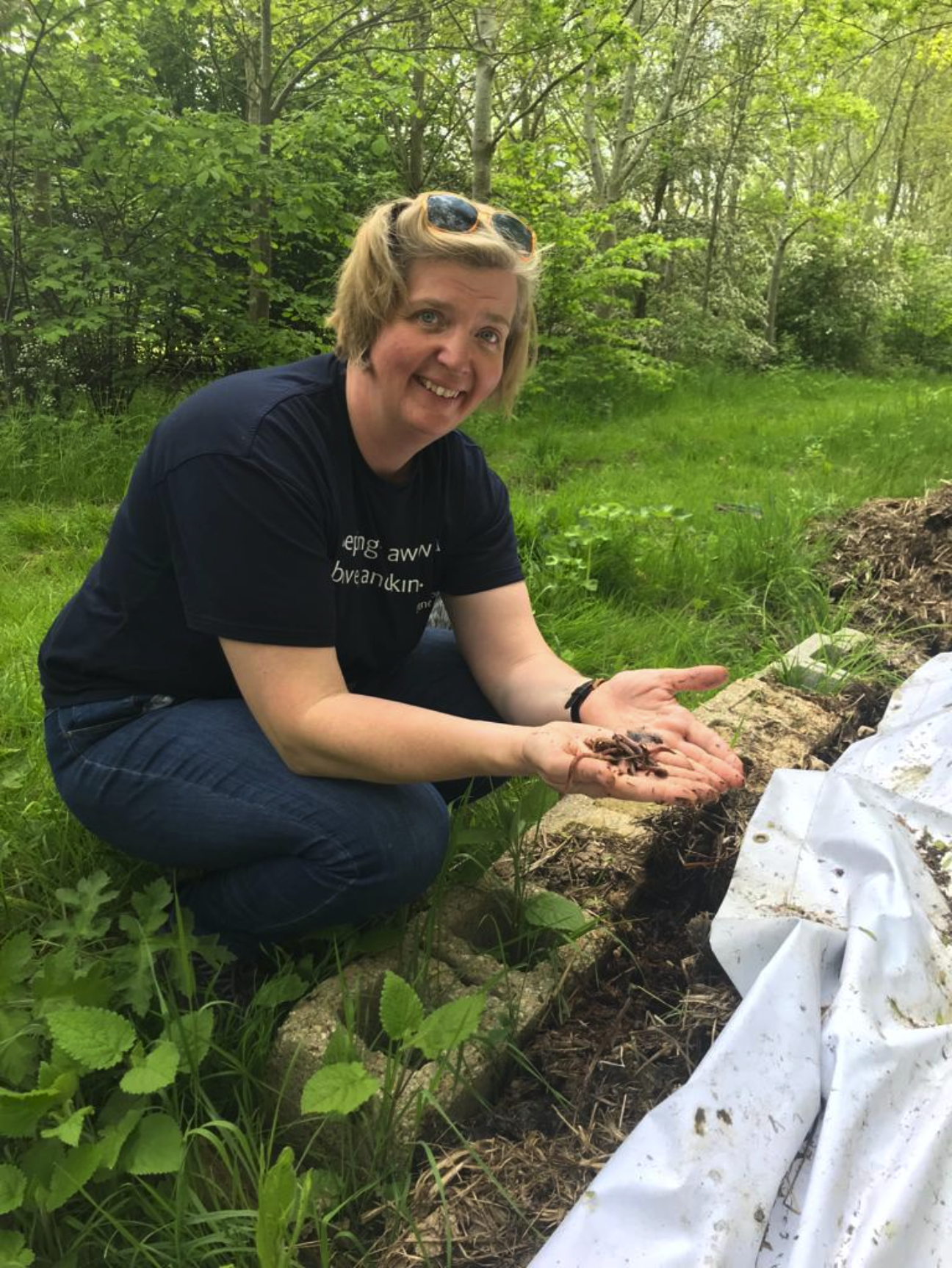 Farmers keep us alive, they are the stewards of tradition and nutrition, and whilst undeniably industrialised agriculture is responsible for ecological destruction and disproportionate land ownership it is the small-scale family farmer who guards the health of the soil. It was an absolute pleasure to deliver a workshop for a lovely bunch of farmers and an activist film maker last month hosted by third generation farmer and consultant Liz Genever of Three Daughters.


Liz is an invaluable asset to her community and beyond, and she's a pretty good cook too. Connecting with farmers who are introducing vermiculture into their farming practice instills hope for our farming future, and with the worms under Liz's wing they will be flying, or perhaps wriggling is more appropriate.


If you are looking to connect with your local farmer 11th June is Open Farm Sunday, a free event for communities to engage and visit local farms. If you want to take a farm walk with Liz book here >>>


One For The Photo Album

A passerby called Emily spotted Anna sharing the worm magic at the outdoor Plant NOMA workshop in Manchester earlier this month and stopped to show off her body art. How cool is that tattoo?!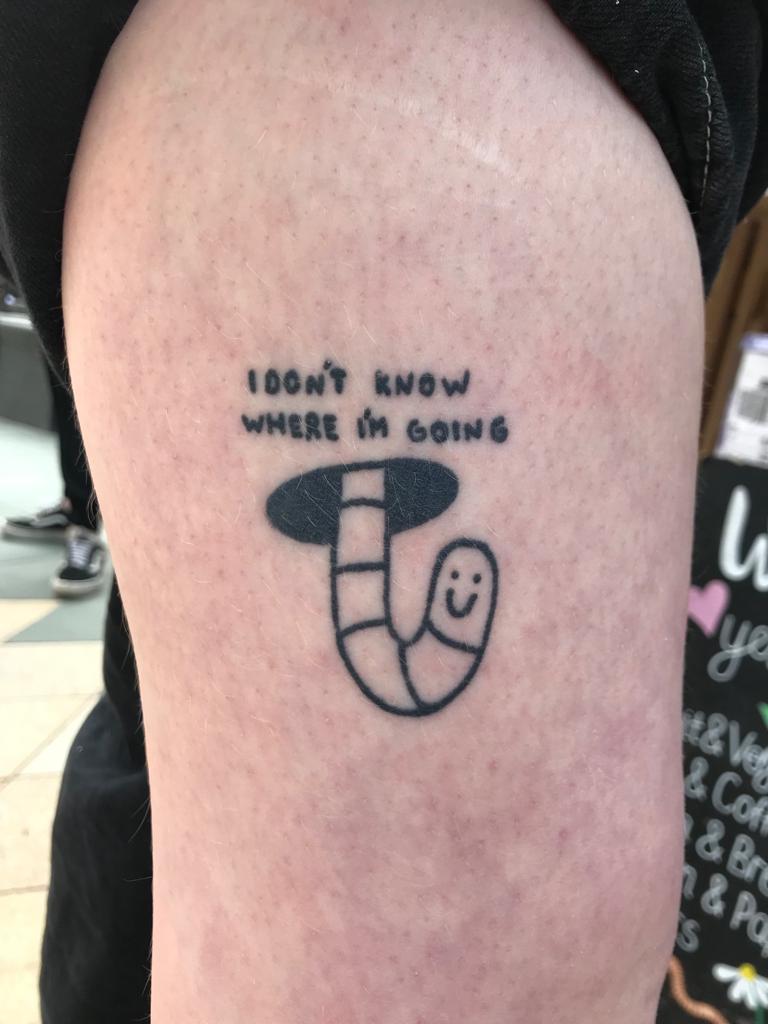 Got Fruit Flies?

As we welcome the rising temperatures of the summer months so do the fruit flies, and they can be quite the pest, especially with indoor worm farms. Some tips for keeping the fruit flies under control:

bury food under worm bedding;
an open jar of apple cider vinegar or red wine next to your worm farm will attract them to their demise - but did you know these useful little creatures actually pollinate a wide variety of fruits and vegetables? Here's a better way for long-term management:
sprinkle some diatomaceous earth on dry cardboard on top of your bedding; this deters fruit flies from laying eggs. Read more about diatomaceous earth at Homes & Gardens >>>
Up-Coming Workshops &
Worms On Tour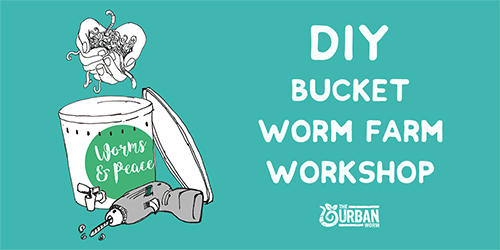 We've been getting lots of requests for a workshop date at the farm, and although our weekends are pretty full with bookings around the country we would love to host you here at The Urban Worm HQ on 22nd July.
Our next public workshop this month is on the 10th June for Kidsfest, in Welford, Leicestershire.
Check info here on Green Welford's social media site >
School Worms
It was a pleasure to deliver sessions for our friends at Rookery School in Birmingham last month, the school has serious worm game thanks Business Manager Joe McCormick who has been a long time supporter of The Urban Worm, for which we are very grateful. The school have some very healthy worm farms on the go, with exciting plans for expansion. Every school needs a worm farm.
That's a wrap for this month, thank you so much for joining the New Worm Order, your support means everything.
Anna & The Urban Worm team