Dear Friends

Welcome to The Urban Worm newsletter, and thank you so much for joining us, for believing in the humble but mighty worm!
What an inspirational and uplifting month, worms truly are the great connectors. We are forever grateful to those special individuals who despite the fear of the unknown have the courage to step out and make real positive change in the world. This edition of New Worm Order is a dedicated to the change makers!
Worms Of Wales
The worms have taken The Urban Worm on some pretty cool trips, to meet some pretty amazing people, so when worm farmers Josh and Abbie of Parc Carreg reached out with an invite to stay in their gorgeous shepherd's hut on their 10-acre site in Carmarthenshire, we had to add it to the list. The story of Parc Carreg is one of rebirth, and Josh & Abbie are a testament to entrepreneurship, ingenuity and resilience. Originally duck egg farmers, and the first certified organic duck egg producers in the UK, tragically the operation was forced to shut down by the Food Standards Authority. Despite the small flock being very healthy and happy salmonella was detected, and although the flock were spared culling the business had to come to a sudden end. Fortunately the flock are gainfully employed keeping the slugs and bugs off the blueberry groves every day.


The ducks have also laid the foundations (literally) for a worm-farming enterprise: naturally enticed by the nutrient-rich duck poo, they arrived and thrived without the need to financially invest in worms from a commercial supplier - a reminder of the vital importance of livestock within a circular regenerative farming system.


We are in total awe of Josh and Abbie who took the courageous step and gave up the city life to live the dream 8 years ago, it certainly hasn't been easy but nothing worth doing ever is. If you are looking for a starter pack of worms please do support Parc Carreg, and when you're booking your next Welsh holiday the shepherds hut is totally dreamy. We look forward to our next visit, and watch this space, these guys have some exciting projects up their sleeves.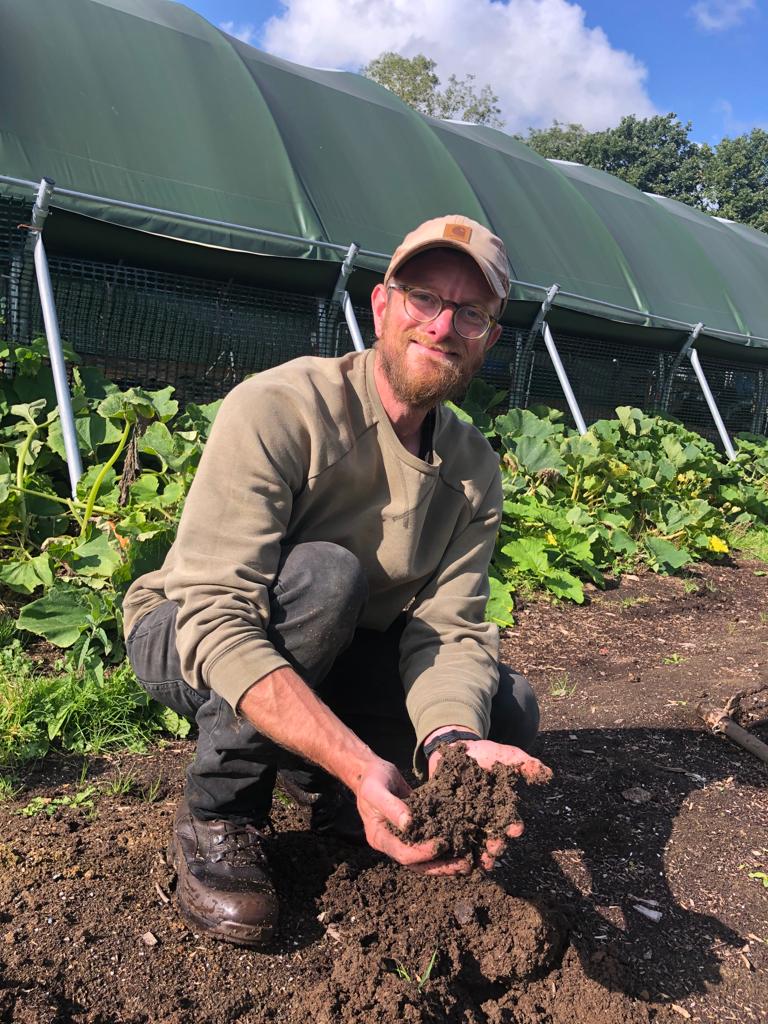 Josh Heyneke and his nutrient-rich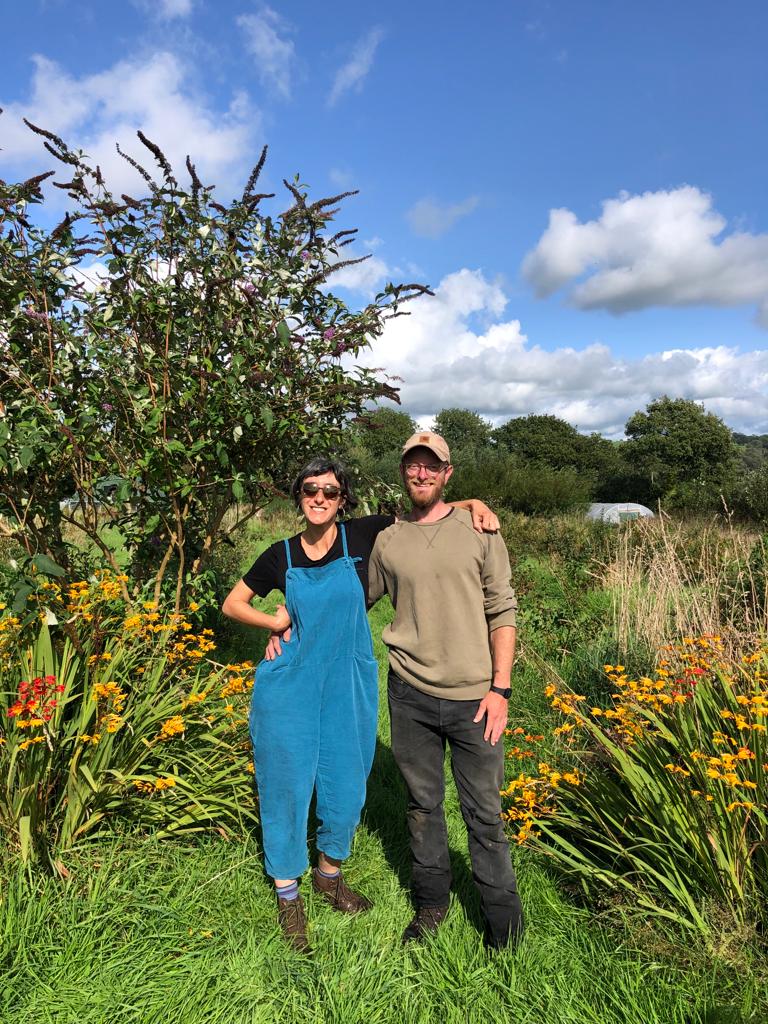 Anna and Josh in the blueberry meadow, now managed by the unemployed ducks
Green Heart
When people come together with a shared vision amazing things happen, and our friends at Grange Farm in Loughborough are embarking on an ultra exciting community project to establish a network of regenerative land based enterprises. To raise much needed funds for the vision for The GREAT Collective (Grow, Regenerate, Educate, And Thrive) the farm hosted a blissful DIY Farm Fest weekend of wholesome activities from walking on hot coals to willow making to green woodwork, and of course worms. With a little funding left over from The Worm Bench project gratefully funded by the Severn Trent Community Fund we could treat festival goers to take home their own worm farm.
Jamie Quince Starkey & Nev Portal of the
Down To Earth Project, Derby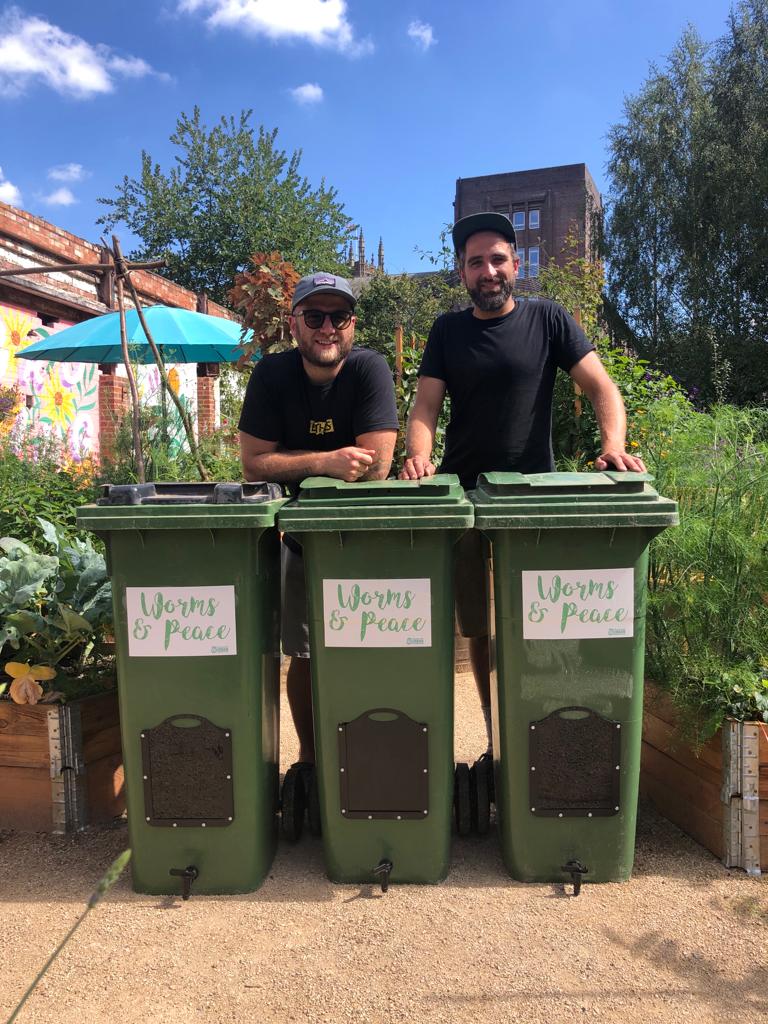 Coolest Cats
We are beaming with pride for our friend Jamie Starkey and the Down to Earth Derby team whose insatiable spirit and drive to make change happen has come into glorious fruition. Jamie came to us on a mission back in 2018 to bring nature regeneration into Derby, and he and his team are a beacon of hope and progress.



Not without its challenges and obstacles, Down to Earth Derby finally have an uber cool home in the heart of the city, with a flourishing garden with a boatload of opportunities and exciting projects ahead serving the local community and beyond. The vibrations are high, and anyone who has the pleasure of visiting will leave certainly feeling better than they came, that's a promise. We know the worms will be very happy in their new home, the team have a whole lot of love for the worms. Please do check out Down to Earth Derby and support the project in anyway you can. High five guys and gals!
One For The Photo Album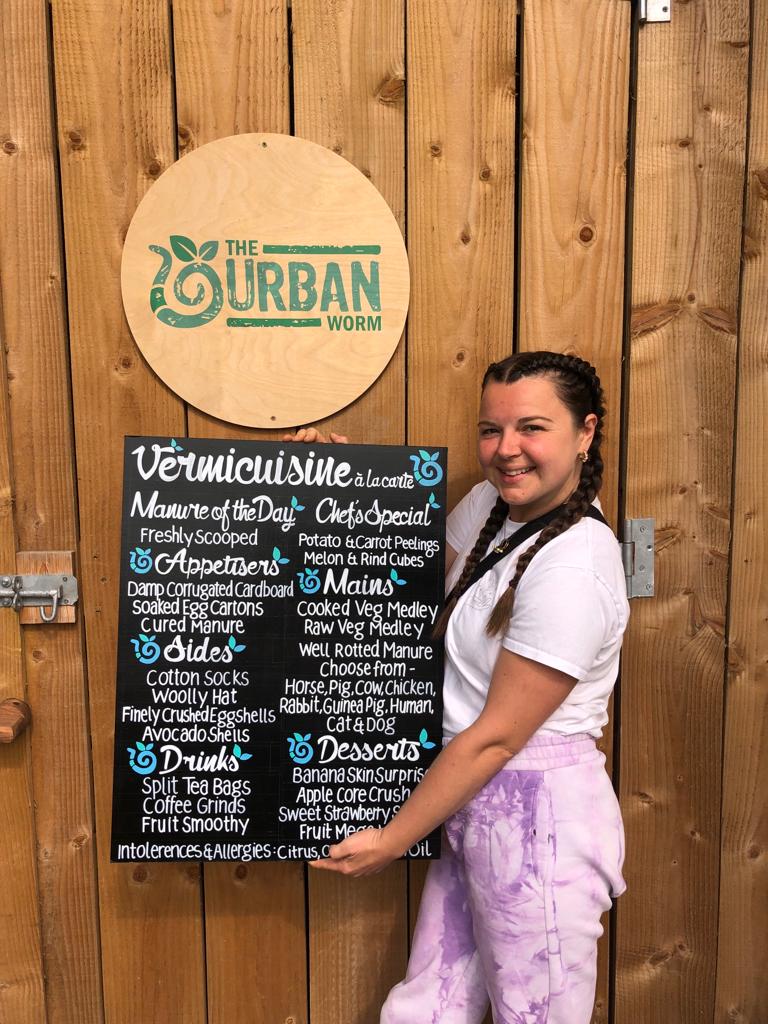 Needless to say we are pretty happy with the new worm menu. Thank you Verna Poppy, as always your talents blow us away! Verna is available for commissions.


What's On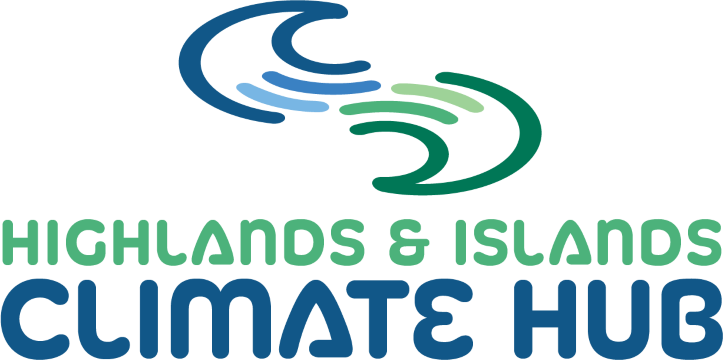 Worms are back on the road this month as we take an epic and spectacularly beautiful journey to Fort William in the Highlands! We are totally ecstatic to have the opportunity to share the worm love with our Scottish neighbours. If you are up north we would love to see you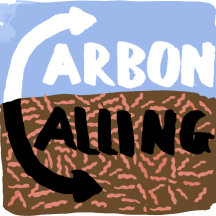 As if this isn't enough excitement for one month we are on the bill for Carbon Calling this year sharing the miracle of worms with some of the most important people on the planet, our farmers. The worms are exactly where they need to be.


Are you a change maker?
If you have a passion and drive for creating a better world, and want to travel to learn how to do it the Churchill Fellowship can help make it happen. Applications are opening this month so get your thinking caps on, there is world of opportunity and learning to be had. In 2016 founder and director Anna de la Vega was awarded a Fellowship to research vermiculture in the USA and Cuba, and we can honestly declare The Urban Worm would not be where it is today without the life-changing opportunity to learn from the best.


We hope that's enough inspiration to get you through the month, and thank you for staying with us! All power to the worm.


Anna & The Urban Worm team