Dear Friends

Welcome to The Urban Worm newsletter, and thank you so much for joining us, for believing in the humble but mighty worm!
One Thousand Heroes

The Urban Worm is all about sharing the love, and it has been an absolute delight to receive such overwhelmingly positive feedback from our 1000 Worm Farmers, who have been feeling the worm love too. To hear of birds returning to gardens, plants flourishing, and personal gains in physical and mental health assures us at The Urban Worm that we are on the right path. All that the worm touches turns to gold.


If you were one of our One Thousand heroes from the project and haven't done so yet, don't forget to add your thoughts in our quick online survey - the link will have been emailed to you. As well as warming the cockles of our five hearts, your feedback is important to help support future projects to bring the worms to the nation.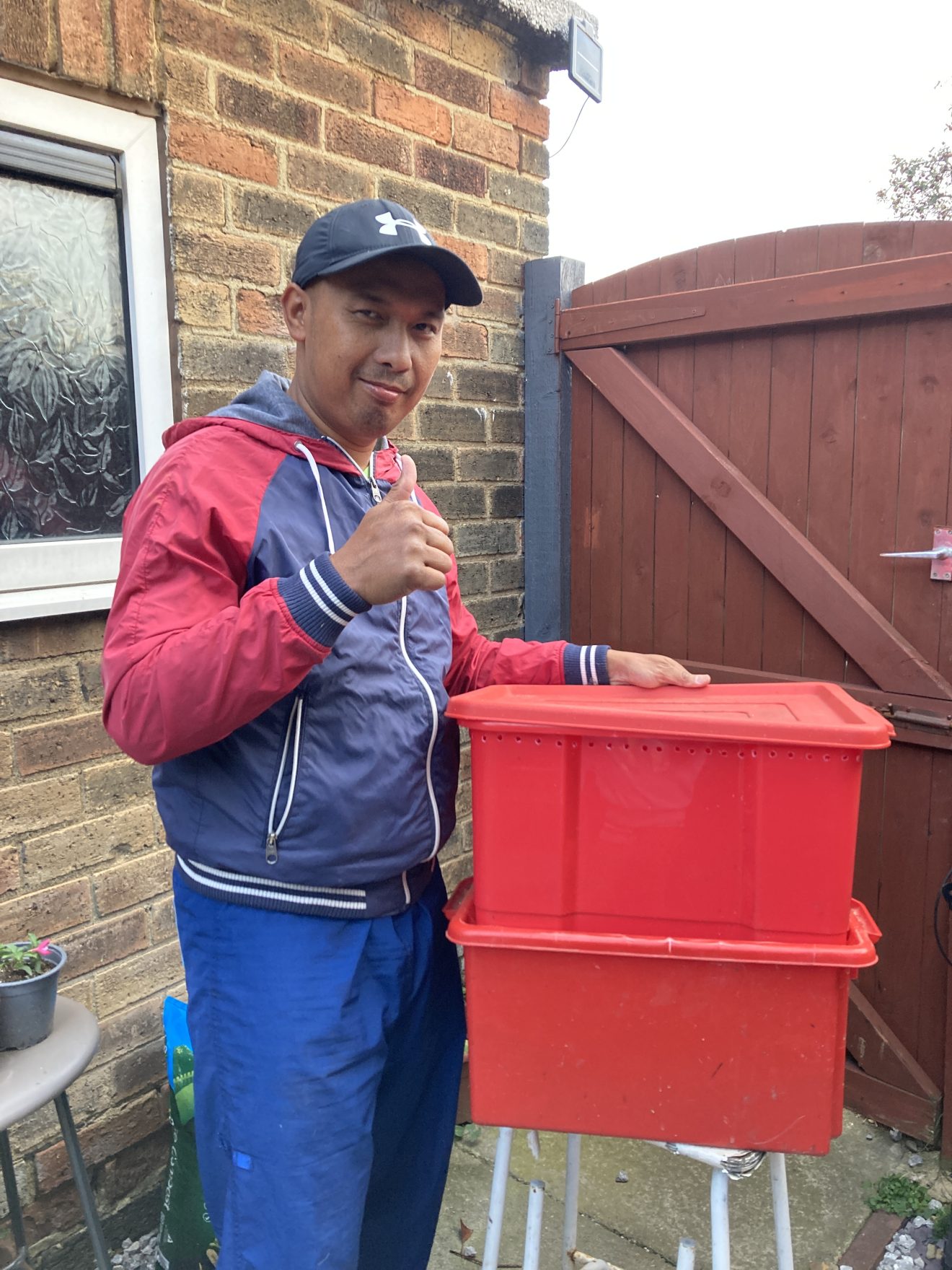 Armin, Worm Farmer from Bradford
International Conference

Anna, founder of The Urban Worm, will be eating vermicelli in Florence, Italy for the first time ever. The Urban Worm is honoured to be able to share with you that Anna has been invited to speak at this year's International Vermiculture Symposium from 8-9th November 2023. The conference is usually held at North Carolina State University, Raleigh, USA but this year we are thankful to be a little closer to home, and very excited to be reunited with the Worm Queen Rhonda Sherman again and to connect with the global vermiculture community.
In 2017, supported by the RHS Coke Bursary Award, Anna had the opportunity to speak for the first time at the conference, which she admits was the most petrifying experience ever. She will appreciate having more prep time to warm up for her presentation. "I'm a little bit more grown up, and supposedly a little wiser so it should be a less daunting experience… I hope!".
Atlas Worms

Wonderful things happen with worms. Worms represent the universal truth of connectedness, and this manifests itself through the wonderful people we meet, lending credence to the term 'as above so below'. The interconnected and interdependent microbial world beneath our feet is a reflection of the potential for society to flourish. Through this web, and thanks to the Soil Food Web we were invited to visit Zahour Saffron, an organic saffron farm in the foothills of the Atlas Mountains, a truly magical experience despite the freak winds and grey skies.
One For The Photo Album

As you may remember we sent Satish Kumar a worm farm and we wanted to share this beautiful picture, with thanks to The Resurgence Trust.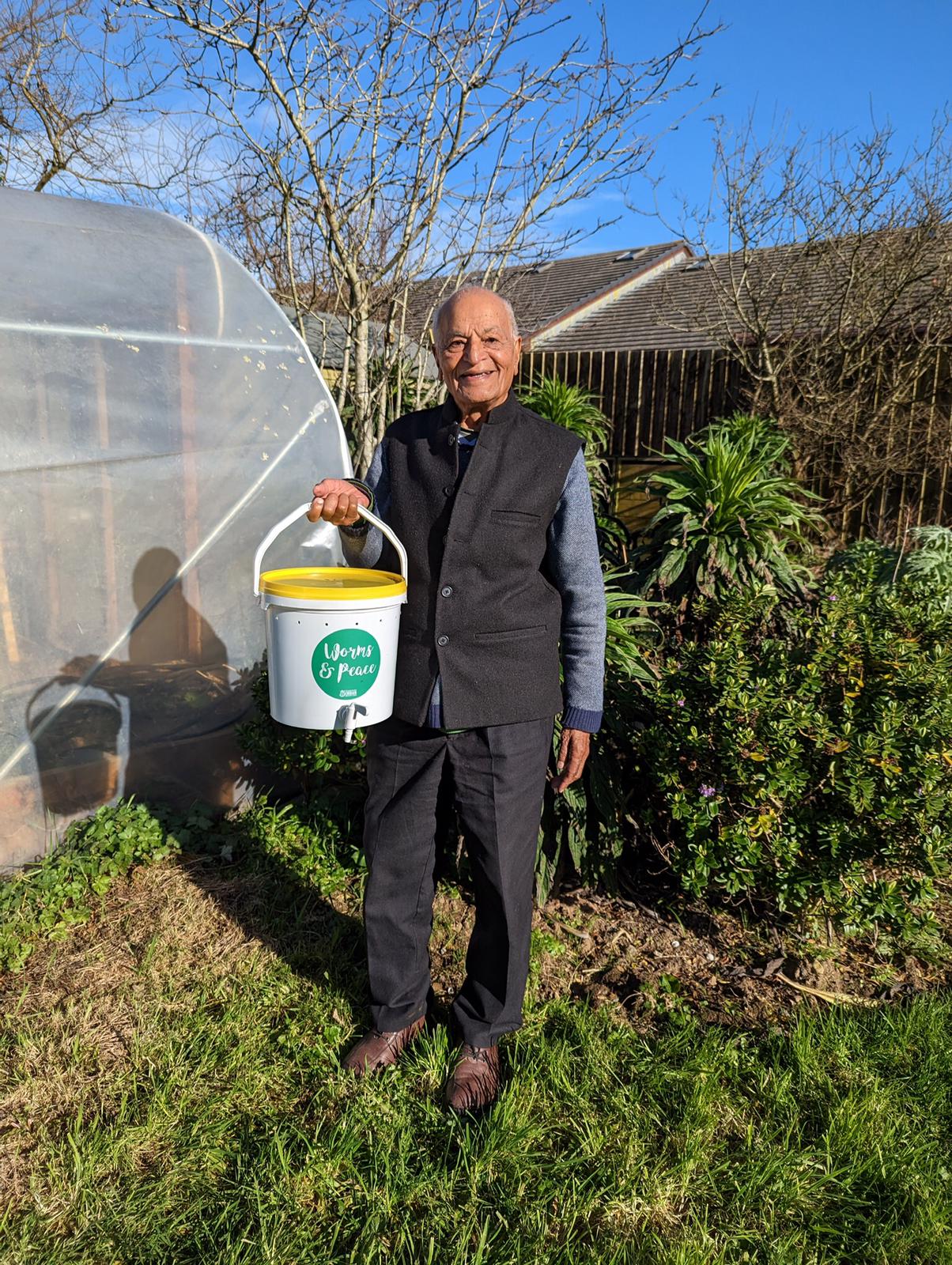 Read Up!
This month the lovely Rebecca from #YesSheCan did a little interview with Anna. Thank you Rebecca!
Workshops &
Worms On Tour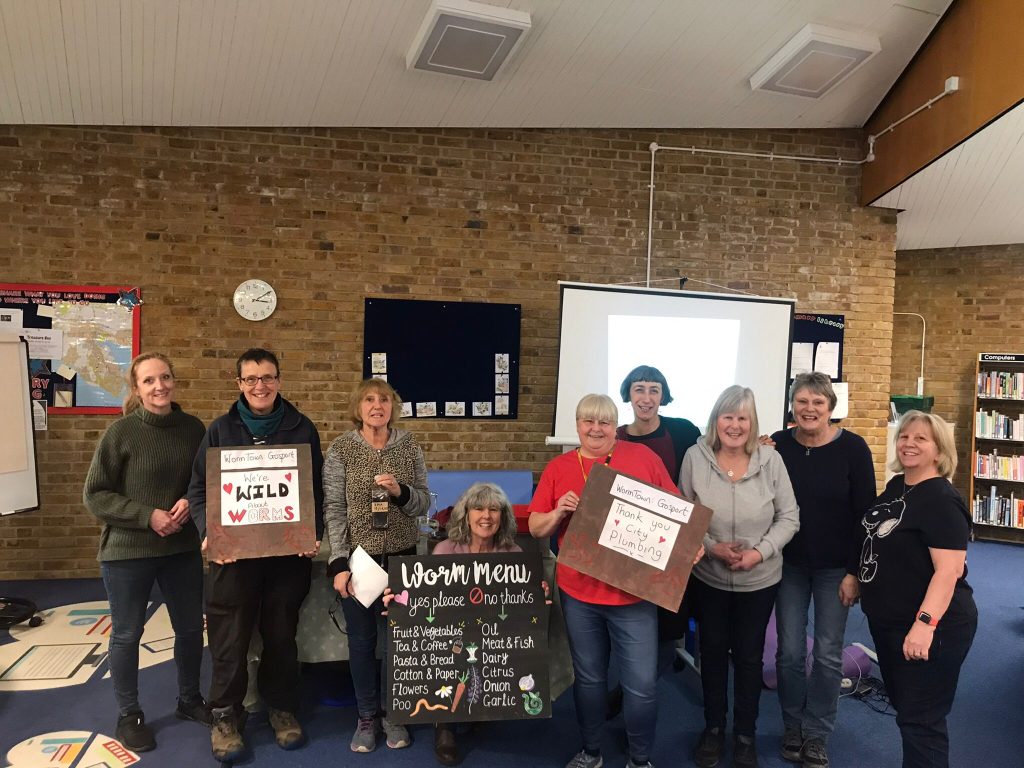 We jumped into the first weekend of the month delivering our first ever Train the Trainer training for our friends in Gosport at Bridgemary Library, who are totally committed to establishing a strong worm farming culture in their community, and it was an absolute pleasure, as usual (our second trip to Gosport now). Worm farming heroes Barbara Cooke and Roma and Steve Williams have been championing the worm since joining 1000 Worm Farmers in March 2022, and the world of worms certainly looks promising for Gosport, very exciting developments ahead.
The newest addition to New Worm Order News is Worm Stories. Send us your stories to info@theurbanworm.co.uk
First we have a surprising discovery from Kay Hawkins of Wellingborough, who joined our One Thousand Worm Farmers project.
"I accidentally left a bucket of worms outside and it froze solid... I tipped it upside down and let it thaw... couldn't see any wormies... a day later I went to check… the leaves had thawed some more, I found all the worms hugging together in the middle. No fatalities. Clever worms. "
That's it from us, wormiful blessings to you all, until next month.
Anna & The Urban Worm team