We have a Green HeART City!
Nurturing and celebrating human creativity and innovation is integral in the building of sustainable societies. How can we value and protect the Earth if we do not value and protect each other? At The Urban Worm we believe everyone has a gift and art historian Ananda Coomaraswamy says it all '
An artist is not a special kind of person but every person is a special kind of artist
' and in celebration of this we are ecstatic to be hosting Green HeART City, a live art event at The Riverside Festival over the weekend of the 1
st
-2
nd
August 2015.
With thanks to The Arts Council England, Nottingham City Council and Bristol's What Happens Next project Green HeART City promises to bring a feast of art, urban gardens and worms! We have 10 talented artists live painting 10 Wheelie Bin Wormeries with 10 vertical upcycled planters which will be placed with 10 communities and charities throughout the city, greening the city whilst providing inspirational functioning pieces of art. And as great appreciators of the humble Earthworm we think it only fitting that their home should have the finest adornment. Challeging the use of 'redudant' everyday objects by finding another, inspirational purpose for them is all part of the fun.
Our fabulous, eclectic 10 who will be spreading the love include Anna Wheelhouse, Vicky McAlister, Fatnek, Ging, Frances Bennett, Rebecca Autumn, Elroy TFS, Glenk, OG Ilustration and Matt Jordan. Working around the united theme of 'nature' their work will leave a legacy of urban gardening, worm composting and public art. Let us have gardens, worms and art, Viva la Green HeART City! Watch this space…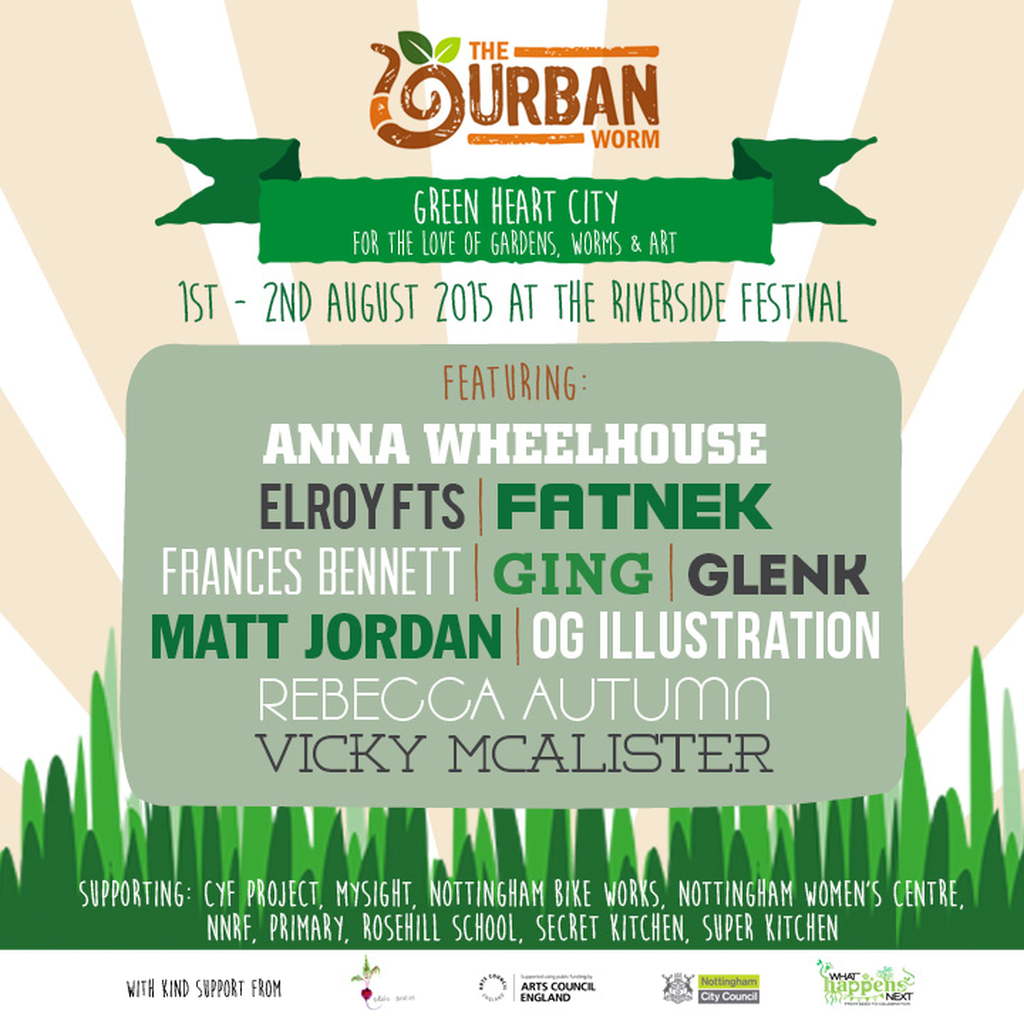 comments powered by